New Report Outlines Winners And Losers Under New Airline Frequent Flier Programs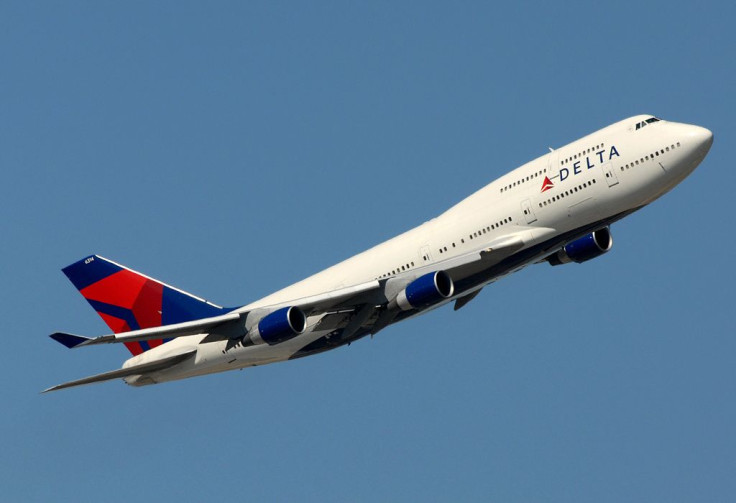 It has been more than 30 years since airlines introduced frequent flier loyalty programs, and it's now safe to say we've become a nation obsessed with racking up miles. But, over the last year, the airline industry has instituted major changes to many frequent flier programs -- and there's a good chance there are more to come.
Both United and Delta moved to revenue-based models in 2015, meaning that travelers are awarded points not on how many miles they fly, but on how much they pay for a flight. And there are definite winners and losers in the new scheme, according to a report released Tuesday by consulting firm PwC.
"Airlines are adjusting their loyalty programs to better fit their business models," said Jonathan Kletzel, who analyzes transportation and logistics at PwC, and is a co-author of the report. "Leisure travelers are the ones who stand to lose the most, while business travelers will fare the best."
The report broke down various travelers into four basic types: the business traveler who is price-insensitive and travels on mainline carriers; the commuter business traveler who is also price-insensitive but tends to fly shorter distances; the non-stop, direct flight traveler; and the value-seeking leisure traveler who is price-sensitive and takes mostly long-haul flights.
People who travel on last-minute or business fares, which makes up about 39 percent of the flying public, stand to gain the most under new spend-based programs, because these travelers are the least price-sensitive. They (or their employers) are willing to book more expensive tickets out of necessity, because they often can't plan business travel well in advance. Even then, only 19 percent will be positively impacted by earning 500 or more additional points under revenue-based models.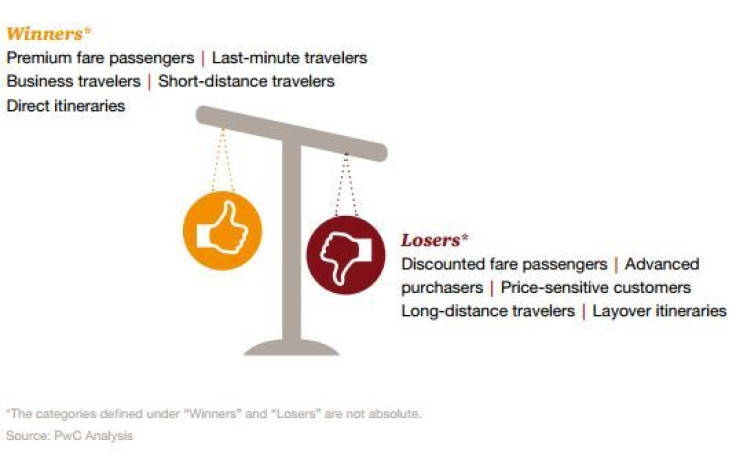 Meanwhile, leisure travelers -- about 47 percent of fliers -- who generally book fares ahead of time and seek out the best deals, are going to earn fewer reward points, reports PwC. The ones who will be impacted the most, seeing a decline in earnings of 500 or more points, comprise about 24 percent of all travelers. A small segment of travelers, about 14 percent, are not likely to experience much change either way.
The big winner under the new revenue-based models is the business traveler who doesn't pay much attention to price and flies mostly on mainline carriers. Because such travelers prioritize non-stop flights on legacy airlines, they are likely to earn about 155 more points per one-way trip on mainline carrier direct flights. That's because the average fares for the major U.S. airlines are about 15 percent higher than the average fares for all airlines.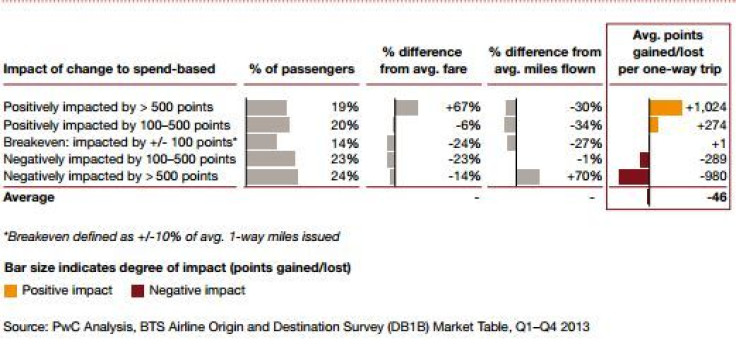 The commuter business traveler, who typically flies less than 1,000 miles one-way, also tends to book flights at the last minute and is thus insensitive to price. Such travelers will earn more on revenue-based schemes because the average fare per mile flown is higher for short distances than it is for longer ones.
The non-stop, direct flight traveler who lives in a major metro area that has an airline hub has is likely to gain an average of 35 points per one-way trip, as fewer segments flown result in the average fare per mile being higher. Conversely, passengers who have to make multiple stops lose out. The most price-sensitive fliers, the leisure travelers who plan vacations in advance and search for good deals, typically fly longer distances on discounted fares and will earn much less under revenue-based models.
The way airlines will allow travelers to redeem points will also change, predicts PwC. Some airlines have already made changes to how many award seats are available and many low-cost carriers employ "dynamic" redemption models that require more points to redeem more expensive fares.
© Copyright IBTimes 2023. All rights reserved.