New Secrets of 'Happily Married' Couples Revealed: 2 Vacations a Year, 11 Cuddles a Fortnight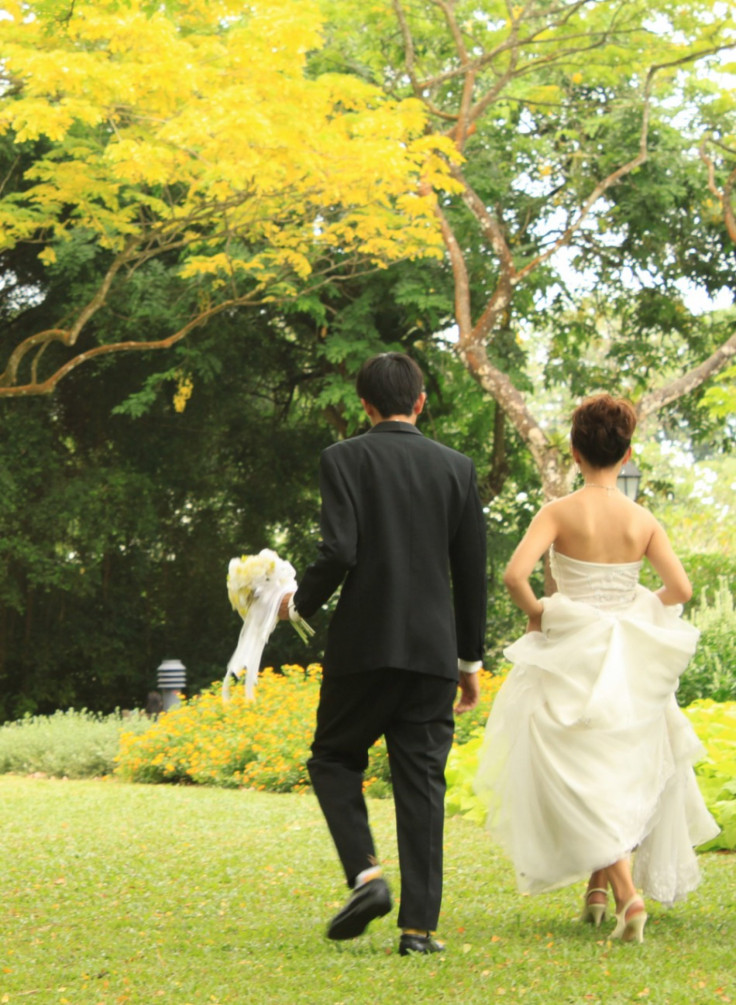 If you were wondering how some people remained content in their marriage forever, a new study has insights into it. A recent study of 2,000 "happily married" couples reveals that success of marriage lies in simple things such as cuddling and holding hands to going on vacations together.
The study conducted by a UK-based travel service provider Headwater Holidays shows that husband and wife are most happy in their relationship when they take a short break away together twice a year.
"For those people who go on two holidays a year, 58 percent say they like to go because on each occasion they are reminded why they love each other so much. And 55 per cent claim they are more likely to make time for each other on holiday than at any other time of the year," Catherine Crone, spokeswoman for walking holiday specialist at Headwater said.
Holidays are a great chance for couples to be reminded how to have fun together and spending time together away from the usual distractions of home can reignite the spark that made them fall in love in the first place," she said.
The other factors for a successful marriage include kissing six times a week, having sex twice a week and saying I love you up to nine times a fortnight.
Most men and women are more happy in their married lives because their partners make little romantic gestures such as cooking a nice meal, or bringing their spouse a cup of tea in bed, at least three times a month, according to the survey results.
About 50 percent of the responders said that spending quality time, indulging in meaningful conversation (twice a week), supporting each other (49 percent) and sharing the household chores (35 percent) helps in strengthening marriage.
Some interesting results of the study to help couples remain "happily married" are:
• Holidays: twice a year• Short breaks: twice a year• Say I love you: 9 times a fortnight• Kiss: 6 times a week• Cuddle: 11 times a fortnight• Have sex: twice a week• Deep and meaningful conversation: twice a week• Dinner out: 3 times a month• Drinks out: 3 times a month• Healthy argument: once a week• Boys/Girls night-out without partner: twice a month• Surprise romantic gestures: three times a month• Movie nights at home: five times a month
Some Dos of married life, revealed in the study:
Be friendsBe kindTurn a blind eye to your partner's irritating habitsKnow when to say sorryAccept each other's faultsNever go to bed on an argument
© Copyright IBTimes 2023. All rights reserved.