New Snapchat Augmented Reality Feature Leaked Showing Jeff Koons' Art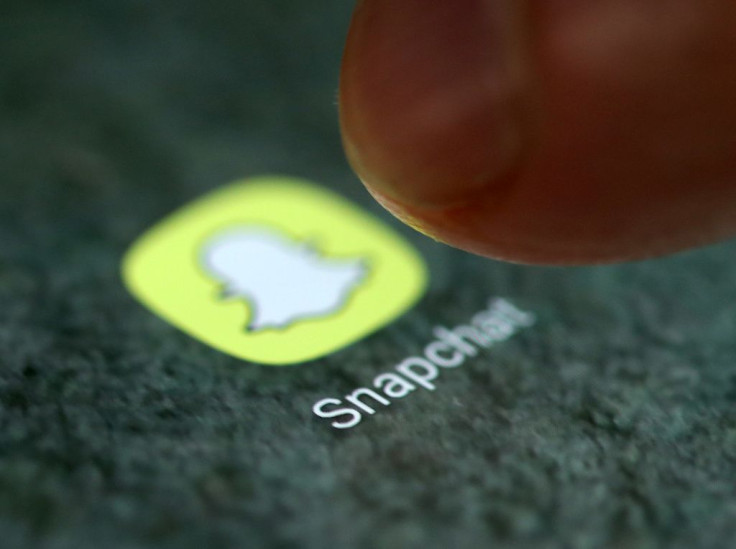 Snap is supposed to announce a new feature for the Snapchat app later today, but it looks like the surprise has already been spoiled. Snapchat will soon have an AR feature that allows users to view Jeff Koons' balloon art in specific locations.
Yesterday, the URL "art.snapchat.com" mysteriously became available. The link is counting down to 3PM EST, Tuesday. The webpage features a photo of Central Park and New York's skyline. When TechCrunch asked Snapchat about the new webpage, a spokesperson told them that the company would "share more soon."
Unfortunately for Snapchat, users quickly figured out a way to trick the webpage into showing what the surprise is about. Users simply had to set their computers' clock a few hours ahead to view the surprise, according to Business Insider. Snapchat has already disabled the hack, but not quickly enough to stop users from spreading the upcoming new AR feature on Twitter.
When users time hacked the webpage, one of Jeff Koons' giant balloon art installation popped up on the picture of Central Park. It's now believed that Snapchat may have partnered with Koons, and possibly other artists, to include this new augmented reality art installation feature. The feature is now being dubbed as Snapchat ART.
The basic idea behind the new Snapchat feature is that if users are near a Snapchat ART, a special lens will become available on the app. An indicator on the app will then direct users where to point their smartphone camera. When users point the camera on the right spot, they'll immediately see the new augmented reality art installation as if it were there in real life.
"Discover Koons's innovative digital installations scattered across the world to experience them for yourself, and learn a little more about them," Snapchat said on the leaked launch website. Snapchat's website also revealed that Koons' augmented reality art installations will be available in New York, Chicago, Washington D.C., Los Angeles, Las Vegas, Toronto, Sydney, London, Paris and Rio de Janeiro.
What's not clear yet is whether Snapchat ARTis going to be featured on Snapchat's Snap Map feature. Engadget pointed out that having Snapchat ART available on Snap Map could make it easier for users to find and explore where these augmented reality art installations are located.
Although Koons is currently the only artist that has been confirmed to be part of Snapchat ART, it looks like other artists can also sign up to be part of the new augmented reality project. A screenshot shows that other artists will be able to submit their portfolio to Snapchat and their works could end up becoming one of the new augmented reality art installations.
Snapchat's countdown timer also aligns with Snap CEO Evan Spiegel's talk with Vanity Fair's New Establishment Summit in Los Angeles. It's being speculated that Spiegel was supposed to announce the new Snapchat ART feature during the talk.
The addition of augmented reality art installations on Snapchat is being seen as Snap's attempt to make sure people keep using the app wherever they go. Since Facebook has already copied Snapchat's main features, it makes sense that Snap would explore new augmented reality experiences that could help in getting people's attention.
© Copyright IBTimes 2023. All rights reserved.