New Sofia Vergara Pictures Recall Kate Middleton Topless Photo Scandal [VIDEO]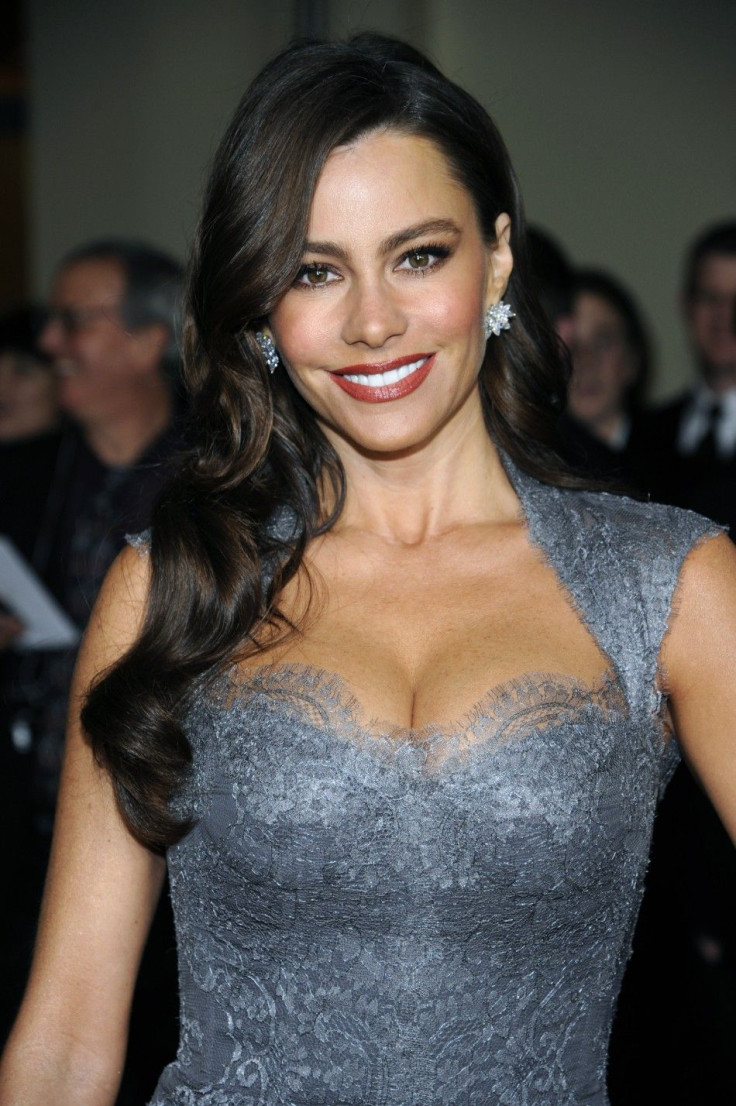 The beautiful Sofia Vergara has been getting more attention than usual lately because of photographs that surfaced of her body painting with her friend, Spanish-American artist Domingo Zapata. The Colombian actress, best known for her work on ABC's "Modern Family," appears only in her underwear as Zapata paints hearts and large words all over her body, according to the Daily Mail.
The attention surrounding these pictures has grown since the French magazine Closer published topless photos of Kate Middleton. Of course, Vergara knowingly posed for the pictures, while Middleton was shot by a paparazzo on private property.
Vergara is engaged to businessman Nick Loeb. She quickly rose to fame in the U.S. for her portrayal of Gloria Delgado-Pritchett on "Modern Family." The actress was already incredibly popular in Latin America before achieving crossover success as Ed O'Neil's wife in the popular Wednesday night situation comedy, according to ABC. She also appeared on "Desperate Housewives," "Meet the Browns," "Dirty Sexy Money," and a slew of other series on the way to becoming the highest-paid television actress in the world.
This week, Vergara told Colombia Reports that she's more than happy with the acting work she's done. "I never thought of becoming an actress like Penelope Cruz, who has been acting all her life," Vergara said. "She has gone to acting school, and she is a serious actress. I prefer doing comedy. I have always been naturally inclined to do it."
While Penelope Cruz is a fair comparison, Vergara's newest photo spread is reminding some people of Kate Middleton, who is embroiled in a scandal with Closer over the legality of the topless photos it published of her. Unlike Vergara, Middleton was with her husband when the unauthorized pictures were taken. She and Prince William were sunbathing, unaware paparazzi were lurking not far away with their cameras in tow.
Prince William is reportedly pictured applying sunscreen on Kate Middleton's back. The British royal family has begun legal proceedings against the French magazine in defense of the young royals, as noted by the New York Times. They are fuming over what they called a "grotesque and unjustifiable invasion of privacy" by the paparazzi, as reported by BBC News.
At least a lawsuit is one headache Vergara will be able to avoid.
© Copyright IBTimes 2023. All rights reserved.