New 'Splinter Cell' Game Reportedly In Development; Ubisoft To Bring Back Sam Fisher?
KEY POINTS
A new "Splinter Cell" title could debut in 2022
A new game is currently in its early stage of production
Ubisoft has not yet said anything about the new "Splinter Cell" game
French video game company Ubisoft has reportedly given its approval to develop a new "Splinter Cell" game almost a decade since the series' last installment.
The production of the new "Splinter Cell" game has been set in motion so Ubisoft could win back fans who were frustrated that the video game company revived the series in the VR and mobile platforms, VGC reported, citing sources familiar with the development.
Unfortunately, it is not clear which Ubisoft studio will handle the project. However, the report claimed a couple of people familiar with the plan mentioned the new "Splinter Cell" game is led by a studio outside of the company's flagship base.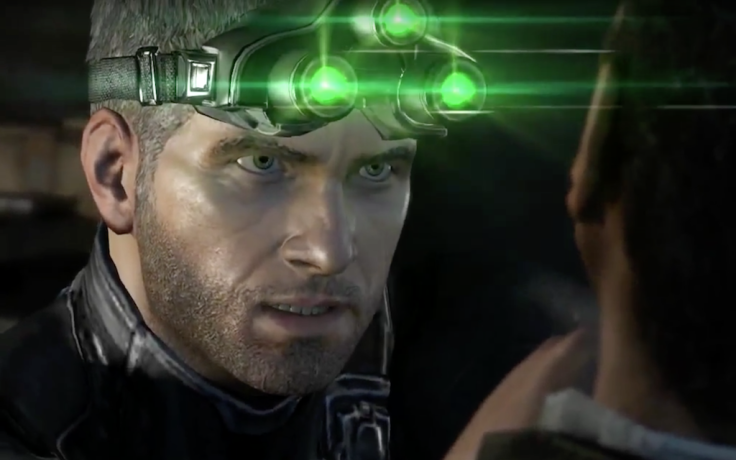 The title is currently in its early stage of production. But the report said there is a chance it could be announced sometime in 2022. Previous series installments were developed at Ubisoft Montreal, which includes the original game, "Chaos Theory," and "Conviction."
The most recent game, "Blacklist," was developed by Ubisoft Toronto. The first game debuted in 2002 and was released for Xbox. It was later ported to PlayStation 2, PC and GameCube.
"Splinter Cell" offers a realistic version of stealth and it captivated gamers with its attention to detail and tense scenes. Ubisoft announced a new "Splinter Cell" game in 2020, but it disappointed a lot of gamers since it was a VR-only title created in collaboration with Facebook for Oculus VR.
Over the years since the release of "Blacklist," the series protagonist Sam Fisher has appeared in several other games. Fisher surfaced in "Ghost Recon Wildlands," Breakpoint" and even in "Rainbow Six Siege."
This frustrated many fans as it seemingly projected that a new game starring Fisher was not going to happen anytime soon. Since details about the new game are scarce at this point, it is hard to say what it would be about.
The original game is almost 20 years old and there is a possibility that the new installment could be rebooted for a new generation. The game developers could design the game for the new breed of gamers who missed the original game.
© Copyright IBTimes 2023. All rights reserved.
FOLLOW MORE IBT NEWS ON THE BELOW CHANNELS