New WhatsApp Features In 2023: Companion Mode, Web Calls, Search By Date And More
WhatsApp is planning on releasing a bunch of new features in 2023. Some of these have already been tested on beta users, and it won't be long before they're made available for everyone.
According to WhatsApp Beta Info, the new features may include a screen lock for the desktop app, view once text, companion mode, PiP for video calls on iOS, and more.
The new features come after the success of past additions, such as the Community feature which allows users to see profile photos of individuals and groups, and the Message Yourself feature which allows individuals to use their personal threads for reminders or to-do lists.
Now, the Meta-owned social media platform is looking to capitalize on its past successes and continue to grow its user base.
New features launching on WhatsApp in 2023
Companion mode: Android and iPhone
View once text: Android, iPhone, Windows, and Mac
Search for messages by date: Android, iPhone, Windows, and Mac
Picture-in-Picture for video calls: iOS iPhone
Voice notes on status: Android and iPhone
Call tab on WhatsApp desktop: Windows and Mac
WhatsApp business directory: Android and iPhone
Screenlock for WhatsApp desktop: Windows and Mac
PiP video calls
WhatsApp is launching a new feature in 2023 that lets users make video calls in picture-in-picture (PiP) mode. The feature will allow users to place video calls in a small window while continuing to use the app while still being able to see the person they are talking to.
Companion mode
WhatsApp is finally introducing a much-requested feature—the ability to log in with the same account on multiple phones. With the Companion mode, users will be able to link their existing WhatsApp account or mobile number with additional phones.
Voice notes on status
Users will soon be able to share voice notes in their status updates. This new type of media will be end-to-end encrypted and can be shared only with the people you choose. When in the status upload interface, users will be able to post voice notes for up to 30 seconds by selecting the microphone icon at the bottom right corner.
View once text
The View Once feature will allow users to send a text-based message that will be automatically deleted when the recipient reads it. This feature is ideal if you want to ensure that the person on the other end doesn't store any confidential information.
Search for messages by date
WhatsApp is currently beta testing a new feature that will make it easier for users to find and search for specific messages and images within a chat. To use this feature, users will need to click on the Calendar icon that appears after selecting the Search option within a chat.
Security code for WhatsApp Web
WhatsApp is introducing a new security code feature for mac and windows users. The code will be generated by your phone and will be required every time you want to log in to WhatsApp on your computer.
WhatsApp web calls
WhatsApp will be releasing a dedicated call tab for its desktop app soon, according to a report. This will allow users to make and receive calls directly from the laptop, without having to use the mobile app.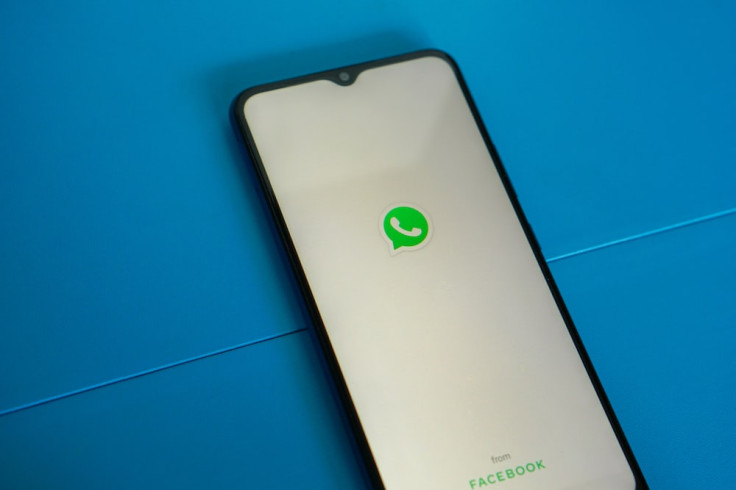 © Copyright IBTimes 2023. All rights reserved.