New 'The Witcher' Images Tease Netflix Series' Epic Scale
There's only about a month remaining until "The Witcher" premieres on Netflix, but fans are already getting a taste of the epic series with all-new photos, both episodic and behind-the-scenes.
The new images highlight not only Henry Cavill's Geralt of Rivia, but also showcase some of the supporting characters, such as Stregobor, played by Lars Mikkelsen, Queen Calanthe, portrayed by Jodhi May, and Eamon Farren as Cahir. Redanian Intelligence posted the images, taken by photographer Katalin Vermes, and they tell viewers of which specific episode they were taken from and the dates when they were shot.
Many of the released photos were from Season 1, episode 1, though some latter episodes were also teased, such as episodes 3 and 5. The images also show off expensive-looking the set and costume design behind Netflix's new dark fantasy, proving they're pulling out all of the stops to try to please long-time "The Witcher" fans, who love both the books and the video games.
While Cavill's Geralt may be front and center in many of the stills, it's actually Anya Chalotra's time to shine as Yennefer, in addition to Freya Allan's Princess Ciri. Due to the fact that Netflix's version will be focusing more on the familial aspects shared amongst Geralt, Yennefer, and Ciri, it only makes sense that Cavill won't be the main attraction.
Though, "The Witcher" is not without its monstrosities and creatures of the night, which will, of course, be yet another star attraction. The images only prove this series will be far more horrifying than fantastical, and rightfully so. The pictured beasts, like the kikimore, look both menacing and lifelike.
As the series progresses beyond its initial debut, said beasts will gradually become more daunting of a challenge for Geralt to overcome, though possibly the hardest challenge of all will be protecting Princess Ciri from danger. Judged by the fact that the series showrunner, Lauren Hissrich, has alluded to the possibility of several seasons, there's much to anticipate going well into the future.
With only eight full episodes available immediately upon its launch, "The Witcher" should be a quick yet interesting purview through the pages of Andrzej Sapkowski's classics. While Netflix may want "The Witcher" to be its "Game of Thrones," the new photos leave fans hoping that the upcoming series will be far better and well-received by its fandom.
Netflix's "The Witcher" Season 1 premieres on Dec. 20.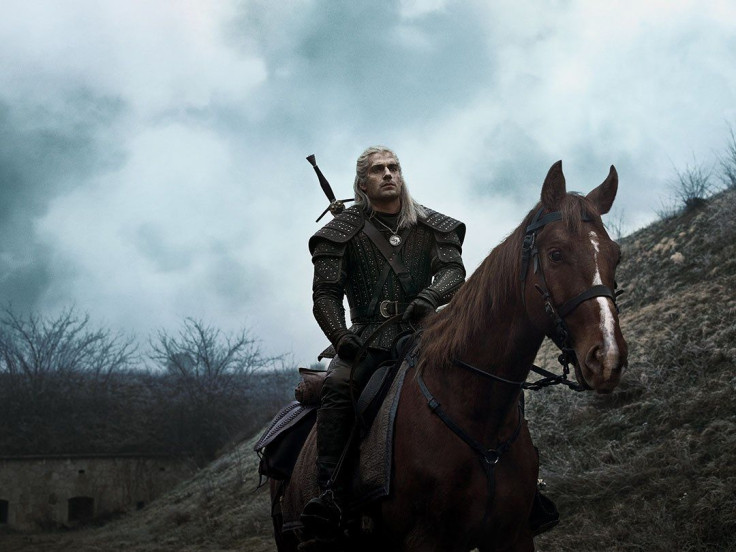 © Copyright IBTimes 2023. All rights reserved.