New York City Sees Staggering Coronavirus Deaths At 1,562; More Than 10,000 Patients Hospitalized
KEY POINTS
New York City COVID-19 death toll reaches more than 1,500
City Hall officials urge citizens to protect themselves when going out
New Yorkers are advised to observe social distancing
In the past 24 hours, COVID-19 claimed an additional 188 lives in New York, bringing the total deaths to 1,562 as of 5PM ET on Thursday. The number of confirmed cases of coronavirus infection is nearing 50,000, as 4,000 more patients were added to the tally. According to city hall data, approximately 21% of these cases, or around 10,590 patients, need hospital care.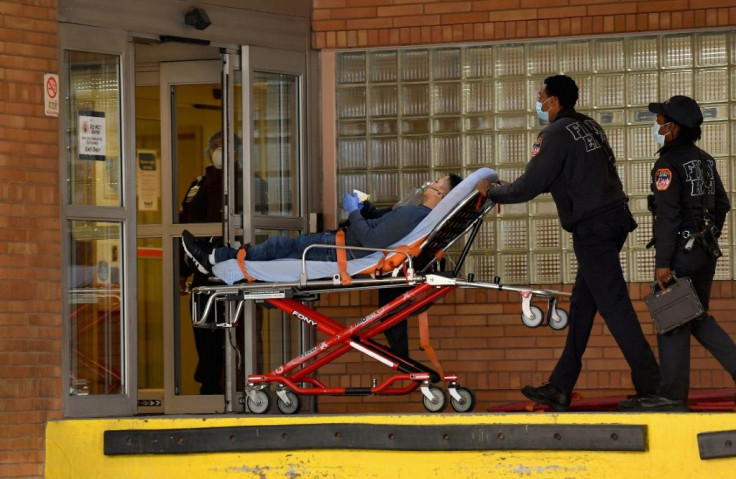 Total confirmed COVID-19 cases in New York now stands at 49,707. The hardest-hit borough among the five is Queens, with 16,819 confirmed cases, followed by Brooklyn with 13,290 and The Bronx with 9,343. Manhattan has 7,398, while Staten Island has 2,822.
Only The Laboratory-Tested
According to health experts, the number of confirmed COVID-19 cases in New York City, as updated regularly by city hall, does not represent the actual number. They say the actual number of cases may be higher as the data provided by authorities are those of laboratory-tested and confirmed cases of coronavirus infection.
It should not be mistaken for the actual number of people who have already contracted coronavirus. It may be that they already acquired coronavirus but were not able to get a test yet. City officials refer to them as newly discovered infections and are not necessarily new infections.
Protect Yourself
On Thursday, NYC officials have advised residents to stay at home and never go out unless absolutely necessary during the coronavirus outbreak. If they have to go outside, they have to cover their faces with scarves, bandannas, or any type of protective covering when leaving their homes.
New York City Mayor Bill de Blasio has asked city residents to avoid using N-95 or surgical masks since these are desperately needed by doctors, nurses, and emergency services workers. They need these masks when treating COVID-19 patients. Other hospital staff employees also need them when performing their jobs.
According to Mr. de Blasio, everyone can create their own version of these masks. He said, "You can be creative and put whatever decoration you want on it. It can be as homemade as you want. But that's what we want you to do: something homemade."
The Need For Social Distancing
The Mayor and Dr. Oxiris Barbot, the health commissioner of New York City, said that even with these face coverings, however, you still need to observe social distancing. Dr. Barbot said that such face coverings should not be considered as an invitation for you or the other to come closer.
Mr. de Blasio said that city officials are issuing this guidance because they are getting concerned about reports of healthy people who are already infected. According to reports, these people do not have symptoms of the virus but could be spreading it already.
© Copyright IBTimes 2023. All rights reserved.
FOLLOW MORE IBT NEWS ON THE BELOW CHANNELS