New York Primary Election Polls 2016: Hillary Clinton Maintains Comfortable Lead In New York, But Bernie Sanders Gains Nationally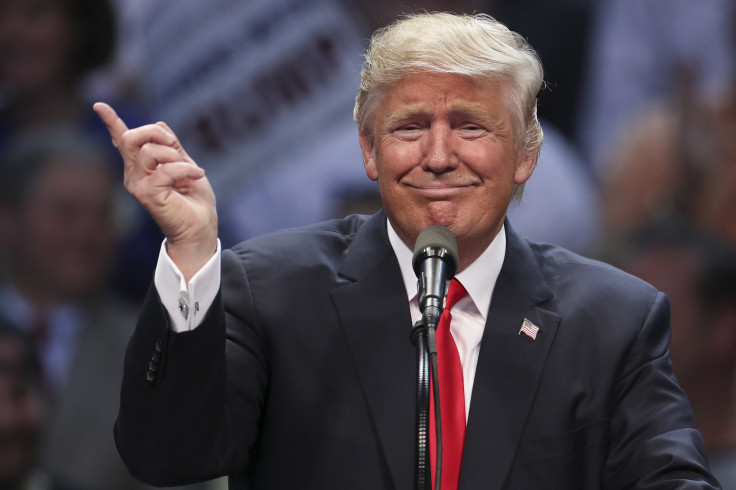 U.S. Sen. Bernie Sanders of Vermont has almost wiped out former U.S. Secretary of State Hillary Clinton's lead among Democratic voters nationwide, according to the latest presidential-nomination poll released Monday. But Clinton maintains a comfortable lead in New York polling ahead of the state's primary election. Voters will cast ballots there Tuesday to deliver Democratic and Republican delegates to their preferred candidates.
Among GOP candidates in New York, billionaire businessman Donald Trump holds a comfortable lead in support of more than 30 percentage points over both Ohio Gov. John Kasich and Sen. Ted Cruz of Texas, the Emerson College Polling Society reported. Carrying out its poll between Friday and Sunday, it surveyed 361 likely Republican primary voters, with a margin of error of 5.11 percent.
RCP Poll Average for Democratic Presidential Nomination | InsideGov
Overall, 95 GOP delegates are at stake in New York Tuesday. If a candidate were to win more than 50 percent of the vote, he would get all these delegates. Trump leads both his rivals by at least 30 percentage points, according to the RealClearPolitics average of all Republican presidential polling data in the state.
However, Trump has yet to break the 50 percent mark in any of his previous nominating-contest wins. And Cruz scored a victory in Wyoming Saturday that has narrowed the gap between him and the front-runner, making it harder for Trump to avoid a contested GOP convention in Cleveland this summer.
Among Democratic candidates in New York, Clinton's lead over Sanders in the YouGov/CBS News Battleground Tracker poll released Sunday, at 10 percentage points, is a bit narrower than it is in the Emerson College survey, which measured Clinton's support at 55 percent and Sanders' support at 40 percent. Emerson College found Clinton strongly leading among African-Americans, Hispanics and women while lagging Sanders by just 1 percent among men. Again conducting its poll from Friday to Sunday, it surveyed 438 likely Democratic primary voters, with a margin of error of 4.63 percent.
Overall, 247 Democratic delegates are at stake in New York Tuesday. Because these delegates are distributed proportionally, Sanders could walk away with a significant number of them. Still, if the polling figures are close to accurate, then Clinton would wind up with a net gain of between 25 and 35 delegates.
However, Sanders' appeal has grown in recent weeks, effectively putting him into a statistical tie with Clinton nationwide, according to the latest Wall Street Journal/NBC News poll released Monday. Among 339 likely Democrat primary voters surveyed April 10-14, 48 percent supported Sanders and 50 percent supported Clinton. A margin of error of 5.3 percent means they finished in a dead heat.
However, Sanders' gains in opinion polling may have come too late to overcome Clinton's lead in delegates.
Meanwhile, the WSJ/NBC News poll found Trump likely would have a harder time than Clinton in rallying support in the event both win the nominations of their respective parties: 38 percent of Republican primary voters said they couldn't see themselves voting for Trump, while 21 percent of Democratic primary voters felt the same way about Clinton.
Clinton has 1,289 committed delegates and Sanders has 1,045 committed delegates as they head into New York. The senator from Vermont is hoping to sell his platform and victories in state nominating contests to persuade some of the former secretary of state's 469 "superdelegates" to defect to his side. The Democratic nominee will need a total of 2,382 delegates. The better Sanders does in state contests, the greater his chance of growing his superdelegate count from the current 31 by the time of the Democratic convention in Philadelphia this summer.
© Copyright IBTimes 2023. All rights reserved.