New York Times Virtual Reality Film Explores Journalism's New Frontier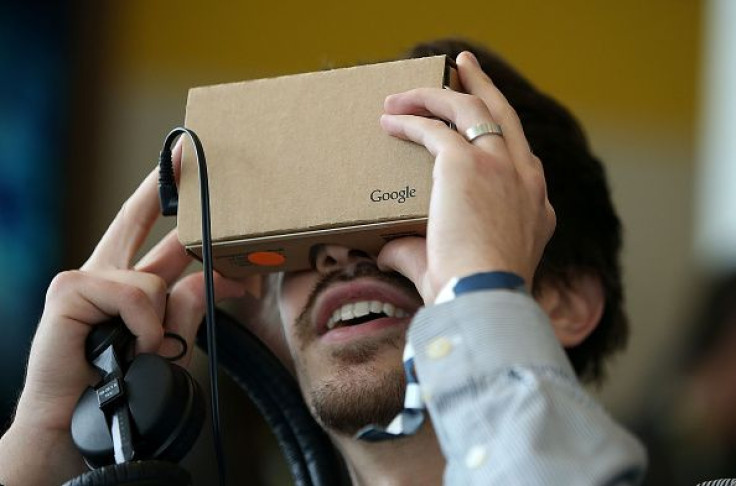 In-your-face journalism is taking on a whole new meaning. The New York Times has unveiled its first virtual reality documentary film, "The Displaced," which follows the stories of three refugee children in their conflict-torn countries. While it's not the first virtual reality endeavor by a news organization, the emphasis the media outlet is placing on it has lots of eyes and ears tuned in.
The "experience," as the Times describes the documentary, is available via smartphones on the Times' virtual reality app on Google Play or the Apple Store. You plug in your headphones and can move around a scene with your phone.
Sunday home delivery subscribers will receive Google Cardboard VR viewers with their copy of the Times this weekend, according to a spokesperson. Times Insider subscribers and a selection of digital subscribers will receive promo codes via email to redeem for a free Google Cardboard.
"​When Virtual Reality is done well, it is an experience -- it's not passive news consumption, but an event which 'happens to you,'" Jeremy Bailenson, professor and head of Stanford University's Virtual Human Interaction Lab, said in an email.
"The Displaced" is part of The New York Times Magazine cover story on the global refugee crisis; the film captures the resilience of three extraordinary children -- from among the 30 million children around the world -- who have been driven from their homes by war and persecution.
"Some news events are perfect for this," Bailenson said, adding that he liked the Times' virtual reality film and its ability to building empathy.
"Other news events, for example war footage, might be better consumed via traditional media," he said.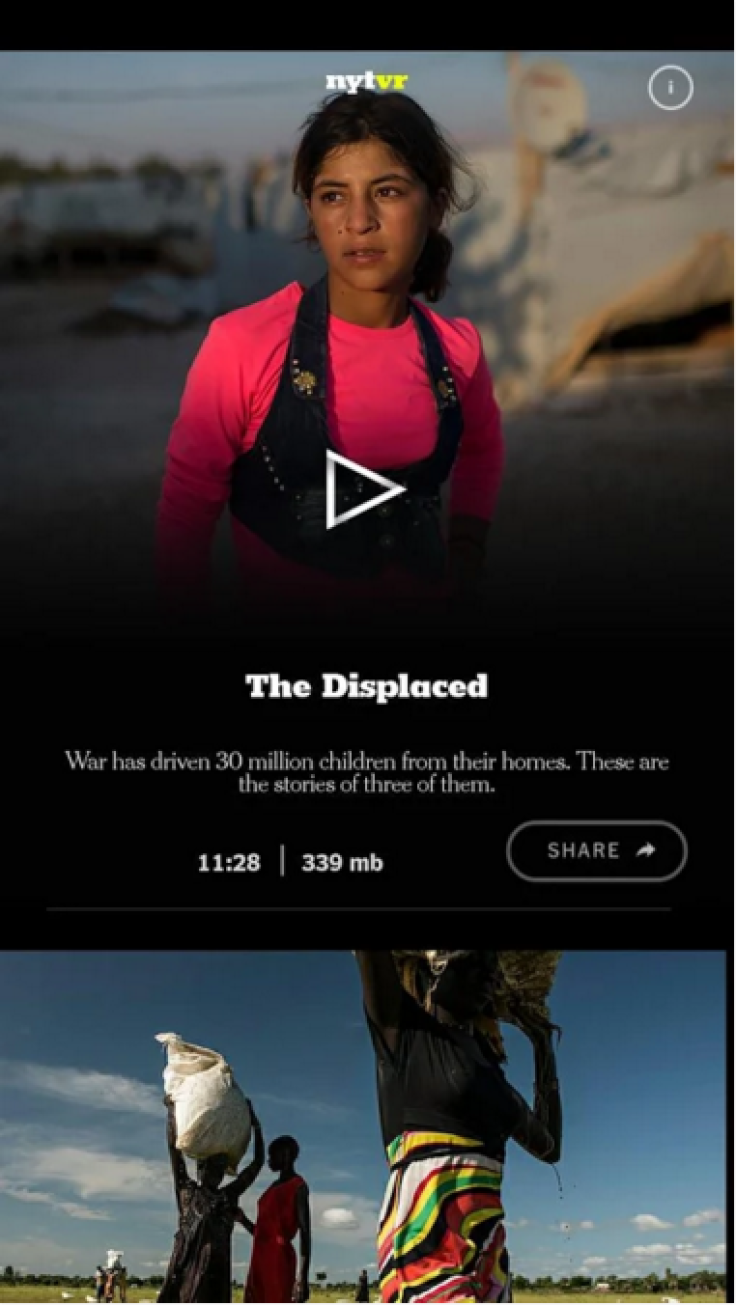 Virtual reality has already raised some serious ethical concerns. A new virtual reality game that simulates the 9/11 terrorist attacks is awash in controversy. Oculus VR, the virtual reality company owned by Facebook, recently said that virtual reality sex and pornography is not welcome on its content platform.
But that hasn't stopped other media outlets from dabbling in the new medium. The Wall Street Journal, Gannett and the Associated Press have all entered the virtual reality realm.
"I think the tools for making virtual reality have gotten cheaper, while the tools for watching it have gotten more accessible. So with Google Cardboard at $15 you can just put it on and watch a virtual reality story," said Seth Liss, editor of Poynter.org, the media blog associated with the Poyner Institute.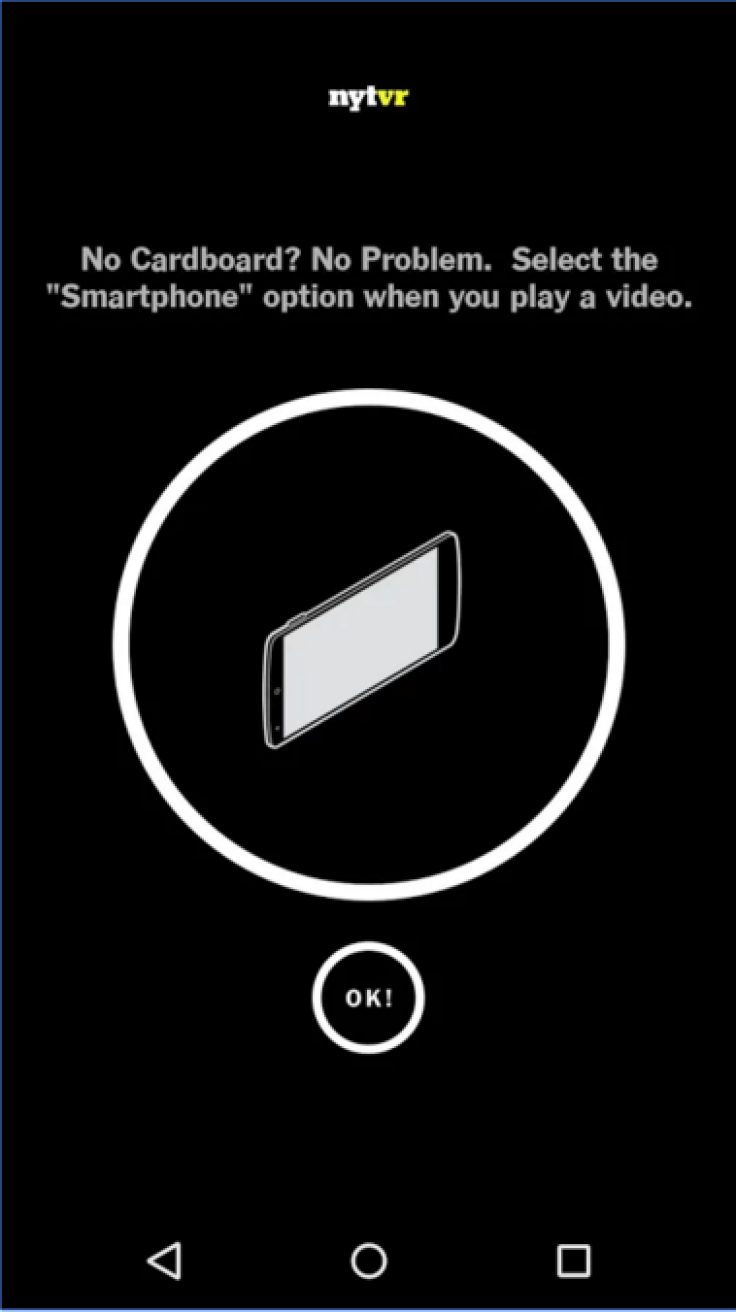 You can expect more virtual reality experiments coming soon. Within a few years, the virtual reality is expected to be a $4 billion industry, according to a report done earlier this year by market research firm CCS Insight.
As to to whether we're on the cusp of a game-changing wave in journalism, we'll have to wait and see how the New York Times and other virtual reality documentaries play out.
© Copyright IBTimes 2023. All rights reserved.