Newborn Found Abandoned In Dumpster; Mother Identified
A newborn baby was found alive in the dumpster of an apartment complex in Tennessee. The child's mother has reportedly been identified.
Officers from the Jackson Police Department were dispatched to the Carver Apartments on Carver Street at around 4:15 a.m. Thursday in connection with a newborn found in the area.
The infant was located in a dumpster nearby and was provided medical attention before being taken to a local hospital, according to WKRN.
The child's mother was eventually identified, and police continue to investigate the "disturbing incident," officials said.
"Jackson Police are grateful the newborn baby is still alive and continues to receive medical treatment," the police department wrote in a statement. "Jackson Police in partnership with the Department of Children Services continue to investigate this disturbing incident. Jackson Police Investigators have also identified the mother of this newborn baby and the investigation is ongoing."
Details about how old the baby is and how long they were left in the dumpster were not immediately clear, officers told WREG.
Officials also reminded the public about the Safe Haven Law, which is put in place to avoid abandoning a child in a dangerous situation.
"Under State Law, there are options to surrendering one's newborn child such as Fire Stations, Police Department, and hospitals (Safe Haven Law)," the police department went on to say. "If you or someone you know is struggling with making this type of decision, please consider the aforementioned options or call the hotline at 1-866-99-BABY1."
The Tenessee Department of Children's Services also addressed the incident in a statement to WREG.
"We are saddened to learn of an infant discovered in an unsafe environment and, in all cases, DCS partners with law enforcement and providers to ensure the health and welfare of each child," read the statement. "While we are unable to release case-specific information on children and families served by the Department, we can confirm there is an open investigation in this case."
The department also stressed the importance of the Safe Haven Law in the state.
"Additionally, it is important to highlight the Tennessee Safe Haven Law, enacted to reduce the unsafe abandonment of infants, allows mothers of newborns to surrender unharmed babies to designated facilities within two weeks of birth without fear of being prosecuted," the statement continued.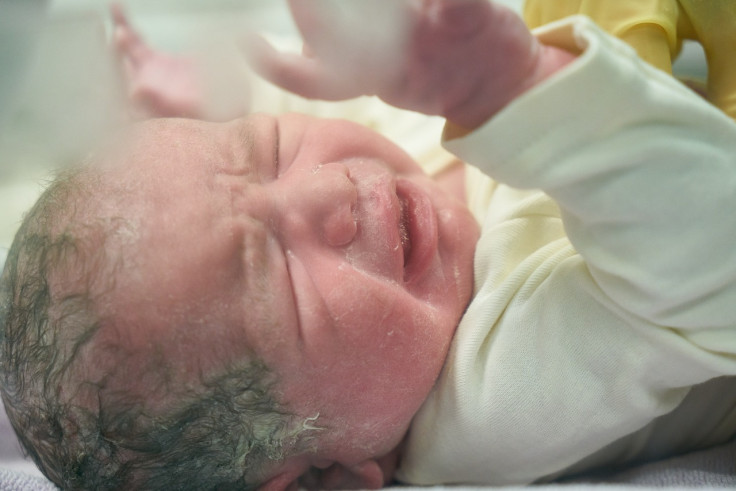 © Copyright IBTimes 2023. All rights reserved.