NewJeans Creator Says The Girl Group Is Different From Other K-Pop Bands; Here's Why
Rookie girl group NewJeans is unlike any other K-pop girl group. When the five-member group debuted in July, it surprised everyone by bringing some fresh concepts into the K-pop industry.
NewJeans, composed of Hanni, Minji, Danielle, Haerin and Hyein, is the first girl group under ADOR, a subsidiary of BTS' label HYBE Corporation. Departing from the usual route of releasing photo and video teasers prior to the unveiling of a new music video, NewJeans directly dropped their debut single, "Attention," on July 22 and gave the public a first look at the new idols formed by K-pop's so-called "genius creative director" Min Hee-Jin.
"I don't like formulas. To me, a fun culture is one without formulas. Teasers are supposed to incite curiosity, but after some point, I felt like it just became a custom," Min told Korea JoongAng Daily when asked why she did not go with the same promotional tactics.
"Attention" immediately gained traction among fans, who caught the group's "girl next door" vibe. The music video has already surpassed 12 million views on YouTube and the group has since uploaded three more music videos: "Hype Boy," "Hurt" and "Cookie."
"I simply love that they have their own concept, nothing too much or exaggerated. They are all stunning and the song it's cool and chill," a fan wrote in the comments section of one of the videos.
Another person praised the group's difference and uniqueness and said, "One thing I love about this group is that they all look so pretty, but at the same time, they don't have dyed hair or a ton of extravagant makeup."
Min, who was also behind veteran girl groups Girls' Generation and Red Velvet, said she wants the public to know that NewJeans is unique and their sound is "unconventional."
"I wanted to showcase the music itself. [I needed that strategy] because the music I chose was not the conventional K-pop idol style," she told the outlet.
The music executive also said she purposely kept the group's name a secret to intensify people's interest.
"We styled each member drastically different in each music video to intentionally make it confusing so that people would re-watch all four videos to figure out who's who. The strategy was to keep fans 'studying'... I envision NewJeans as a truly 'whimsical' group," she explained.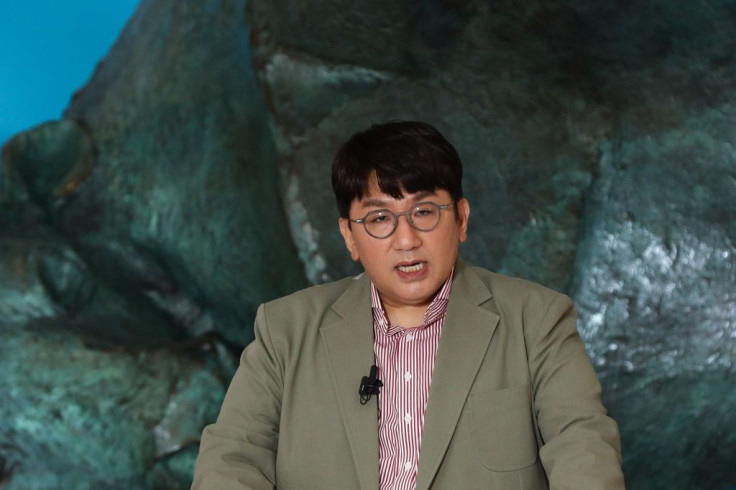 © Copyright IBTimes 2023. All rights reserved.