NewJeans Partners With Apple, 'ETA' Music Video Shot On iPhone 14 Pro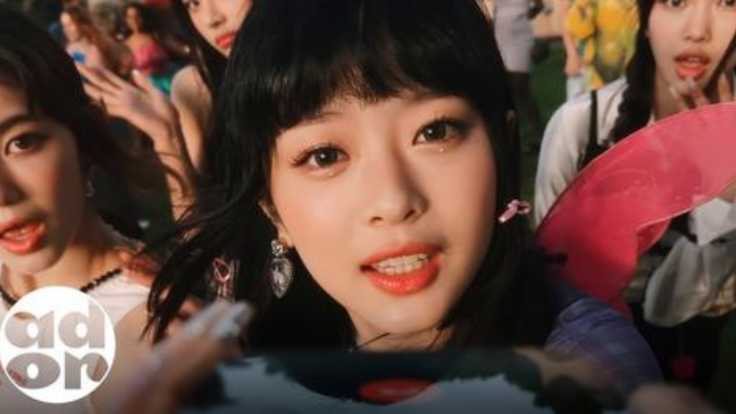 KEY POINTS
NewJeans released its fourth music video for "Get Up"
The "ETA" music video was filmed in collaboration with Apple
It gained over 1 million views on YouTube within just an hour
NewJeans' newest music video was entirely shot on the iPhone 14 Pro.
On Friday, the five-member South Korean girl group released its music video for "ETA," one of the tracks in its second mini album "Get Up."
In collaboration with Apple, the "ETA" music video produced by Min Hee-jin and directed by Shin Woo-seok was shot entirely on the iPhone 14 Pro.
"ETA" is the fourth music video released by NewJeans this July, following the releases of "New Jeans," "Super Shy" and "Cool With You."
Within just an hour of the premiere of the "ETA" music video, it amassed over 1 million views on YouTube and received positive feedback from the viewers for the group's fresh concepts.
"[I'm] so happy to finally hear the studio version and see the MV. [I] love the concept and the cute outfits. It's great to see this level of creativity within K-pop and NewJeans is the perfect group for this. They always have fresh new concepts and sounds that keep people wanting more. For such a young group, they are defying expectations and breaking boundaries! They make me so proud to be a [B]unny," commented one fan.
"It's crazy knowing how each MV in [the 'Get Up'] album has either a brand collaboration with big companies or major actors in it! LET'S GO, NEWJEANS!" commented a second fan.
For NewJeans' other music videos for "Get Up" songs, the group collaborated with the popular cartoon "The Powerpuff Girls," South Korean model and actress Jung Ho-yeon, and Hong Kong superstar Tony Leung.
NewJeans' "Get Up" album feature six tracks, "New Jeans," "Super Shy," "ETA," "Cool With You," "Get Up," and "ASAP," with every song having an accompanying music video.
"We highly recommend listening to all the tracks in sequential order, starting from the first track and continuing through the sixth. This will allow you to experience the narrative that flows throughout the entire album and each track," ADOR previously shared on Phoning, NewJeans' social media app.
In other news, YG PLUS announced that "Get Up" surpassed 1.72 million pre-orders Thursday, per Soompi. NewJeans' feat for its second mini album doubled the group's previous record of 800,000 pre-orders for its "OMG" album.
According to Soompi, only BLACKPINK's "Born Pink" and aespa's "My World" albums have ever recorded a higher number of pre-orders to date.
Meanwhile, the "Get Up" pre-release single "Super Shy" earned a perfect all-kill in South Korea by topping MelOn's daily and top 100 charts, YouTube Music's top songs chart, VIBE's daily chart, Genie and Bugs' daily and real-time charts, and FLO and iChart's realtime charts Sunday.
NewJeans, composed of members Minji, Hanni, Danielle, Haerin, and Hyein, debuted in July 2022 with the song "Attention."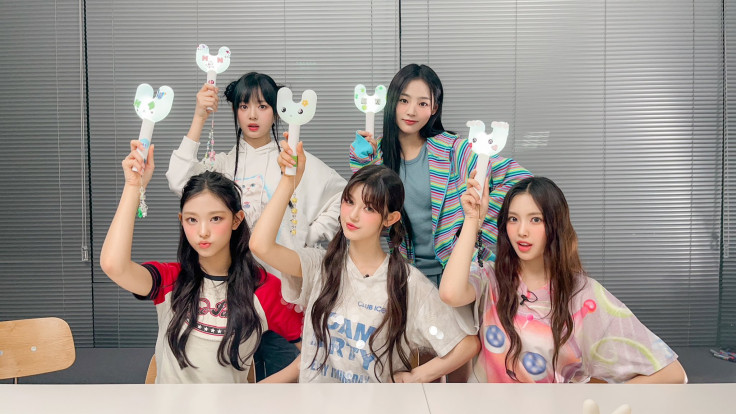 © Copyright IBTimes 2023. All rights reserved.