News Corp And Disney Stocks Reach 52-Week Highs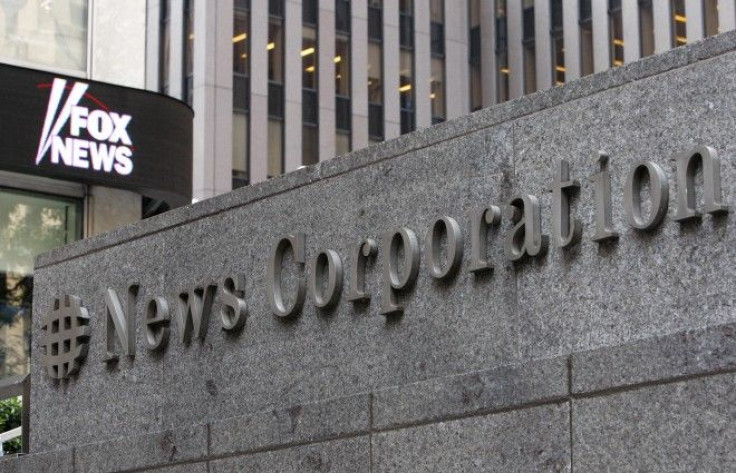 What phone-hacking scandal?
Despite the fact that Rupert Murdoch and some of his top honchos just had their bonuses cut this week, stock prices for News Corp. (Nasdaq: NWS) hit a 52-week high on Thursday, trading at $24.69.
Amid a yearlong investigation into alleged phone hacking by employees of the now-shuttered News of the World, the media conglomerate's compensation committee determined that Murdoch -- along with his son James and two other top executives -- should shoulder some of the burden from the scandal's fallout. Consequently, Murdoch earned a reduced bonus of $10 million this year, for a total compensation package of $30 million, compared with $33.3 million in 2011.
But damage from the scandal was not enough to scare Wall Street. On Thursday, News Corp.'s stock climbed to a 52-week high of $24.69 before closing at $24.50. The jump came two days after Anthony DiClemente, an analyst for Barclays Capital, upgraded News Corp.'s stock rating to "overweight." DiClemente cited the company's recent decision to separate News Corp's struggling publishing business -- which includes the Wall Street Journal, the New York Post and HarperCollins -- from its more successful entertainment business, which includes the Fox News Channel and 20th Century Fox studios. DiClemente said that the entertainment business alone is worth more than the company's current trading price, according to the Hollywood Reporter. The analyst also noted an increase in advertising revenue due to political ads in the election season.
The entertainment business is proving profitable for other media giants this week as well. Shares of the Walt Disney Co. (NYSE: DIS) also hit a 52-week high on Thursday, topping off at $51.87 before closing at $51.86. Higher-than-expected profits might be driven in part by a boost in theme-park revenue from the recent opening of "Cars Land" in Anaheim, Calif., according to Bloomberg news. The company is also flying high on the phenomenal success of "The Avengers," the year's top-grossing film, which has so far taken in a worldwide gross of more than $1.5 billion.
The week was similarly stellar for CBS Corp. (NYSE: CBS). On Monday, the company's stock hit $35.90, the highest it's been since CBS split from Viacom (Nasdaq: VIA) in 2006. The milestone follows a second-quarter earnings report that posted an 8 percent increase in revenue earlier this month.
The wave continued for CBS into Friday as the trading price hit $36.82 by mid-afternoon. By midday Friday, News Corp. was still near its high at $24.60, while Disney was at a stable $51.78.
© Copyright IBTimes 2023. All rights reserved.
FOLLOW MORE IBT NEWS ON THE BELOW CHANNELS