NHL Lockout Update: The Players And League Meet Today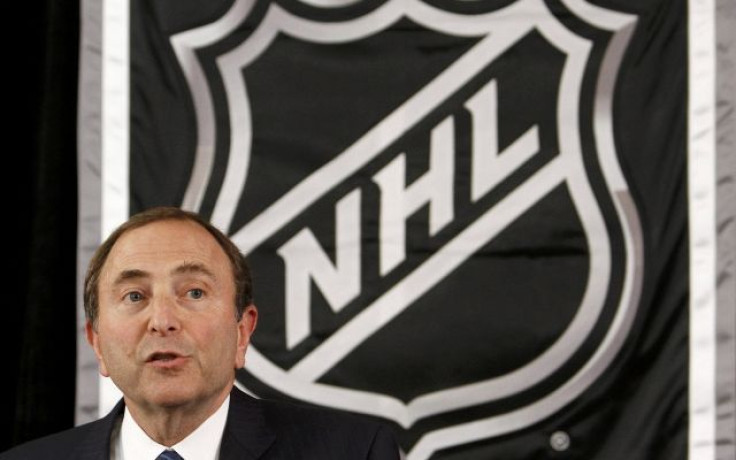 For NHL fans, there hasn't been a whole lot [check that: anything] to cheer about of late. First, game after game (327 to be exact) was lost to the second NHL labor stoppage in eight years. Then, the league went as far as cancelling the Winter Classic, a sacred event on hockey fans' calendars, pitting two classic franchises against one another in a game played outdoors.
Now, though, the two sides are expected to meet again and attempt to resurrect a hockey season before it's too late.
According to an AP report, the NHL and its players' association will convene Saturday for the first time in two weeks.
The last time they met, on Oct. 18, the conversations were less than cordial. After the league offered the union a 50-50 split of hockey-related revenue ($3 billion, last season, which the players received 57 percent of during the now-expired CBA), the players countered with three separate proposals, which were all dismissed by the owners.
The NHL proposal has now been pulled off the table because it was contingent on a full season, which is not possible anymore. Making matters even worse, the players refused to bargain last week if it meant the league's offer would be used as a starting point. Instead, the players' union wants no preconditions in its process.
"Last week we had a proposal to save a full season on the table. That has since been withdrawn," NHL Deputy Commissioner Bill Daly told the AP. "That creates a different environment for talks."
Also on the table are current NHL player contracts. The union, not so surprisingly, wants these to be paid in full without affecting future contracts. NHL Commissioner Gary Bettman said the league would discuss the union's point, but only if economic portions of the league's offer are first accepted by the players'.
While the two sides clearly remain far apart, with hockey fans left suffering and wallowing, once again, Bill Daly is hoping, in the media at least, that the worst has passed.
"I don't foresee any further cancellation announcements in the near term," he wrote to the AP.
© Copyright IBTimes 2023. All rights reserved.