Nick Cannon Chats 'Love Don't Cost A Thing' Remake Possibilities, Christina Milian Memories
In the age of spinoffs and remakes, every day has people wondering, "Which one will come next?" With the 15th anniversary of Nick Cannon's "Love Don't Cost a Thing" arriving later this year, International Business Times asked the star how he'd feel about the flick getting redone.
"That would be funny," Cannon told IBT. "Who would star in it?"
After posing the question, he decided to answer it, choosing either Jaden Smith or Michael B. Jordan to take on the male lead of the proposed movie. While there's nothing in the works, if this ever did get made, it would be a remake of a remake.
"Love Don't Cost a Thing," starring Cannon and Christina Milian, was an updated 2003 version of 1987's "Can't Buy Me Love," which featured Patrick Dempsey and Amanda Peterson. Cannon's edition emerged 16 years after the original and it's now been almost the same amount of time between the reboot and today, making it not completely unbelievable that ideas of a new interpretation of the story might be thrown around eventually.
All of this talk of the movie's big upcoming anniversary didn't just have the "Wild 'n Out" creator and host thinking about a reboot. He also took a little trip down memory lane, reminiscing about his time working on the teen rom-com.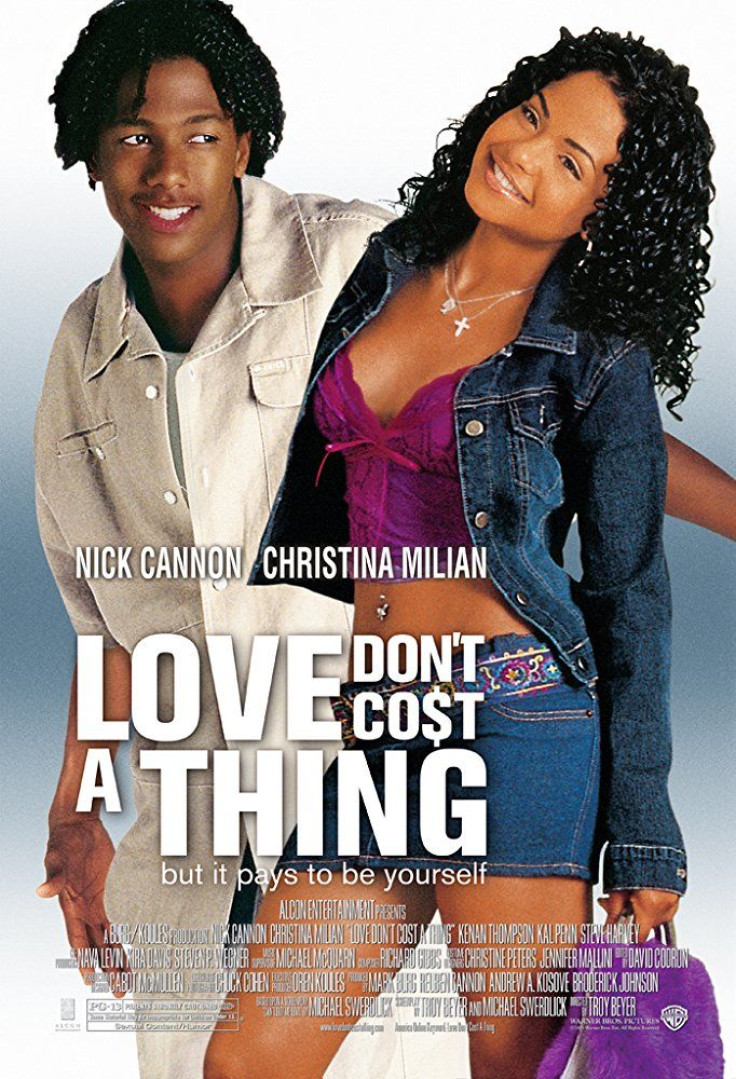 "I mean, I started dating Christina Milian from that movie," he said. "Man, that was so long ago. Actually, we didn't start dating until the very end of the movie, so it was actually cool because it allowed the chemistry to actually be real and really work and it was a good time in life, I remember that. Couldn't have asked for a cooler time. Like, it was like my college years. It was kind of cool."
After remembering the great time he had all those years ago, Cannon took the opportunity to look to what the future might hold for him. He's making music, hosting his MTV improv series, continuing his work with Nickelodeon and wrapping up the editing for his new film "She Ball," which he wrote, directed and produced. However, he's always looking to do more, and one of the boxes he'd love to check off is to play a superhero.
The actor mentioned Jordan as a suggestion for a "Love Don't Cost a Thing" remake as he was probably at the forefront of Cannon's mind after he saw "Black Panther" and found it to be a "phenomenal movie." There are already so many superhero movies out and on the horizon, but Cannon knew exactly which character he'd like to play.
"Iron Man," he said. "A hundred percent."
He continued: "It's funny, early on, I remember Marvel 'cause the character in the comics, his military counterpart I think was played by Terrence Howard originally and then Don Cheadle got to play him as well, he actually ends up becoming Iron Man, that character. So, he's like a black Iron Man in the comics, so, you never know."
Fans might not be able to see Cannon as Iron Man just yet, but they can see him on new episodes of MTV's "Wild 'n Out" on Thursdays.
© Copyright IBTimes 2023. All rights reserved.
FOLLOW MORE IBT NEWS ON THE BELOW CHANNELS