Nick Cannon Shares Biggest Insecurity In The Bedroom
KEY POINTS
Nick Cannon discussed vulnerabilities, insecurities and ultimatums during the "Man Panel" segment of his eponymous talk show
He admitted that his "skinny" body has been an insecurity of his when getting intimate
The host said he's "never liked to be completely naked" and usually hides under the covers
Nick Cannon is getting candid about the one thing that makes him self-conscious in the bedroom.
During Wednesday's episode of his daytime talk show "Nick Cannon," he spoke about vulnerabilities, insecurities and ultimatums during his "Man Panel" segment with Dr. Ish Major, Mike "The Situation" Sorrentino, Chris Distefano and Rip Micheals. The panel was there to answer various questions from the audience, and one was about their insecurities in the bedroom.
Cannon answered the question himself, revealing that his "skinny" body has been an insecurity of his when getting intimate.
"I will tell you off top — I definitely have an insecurity when it comes to being intimate. I've been skinny my whole life therefore I have never liked to be completely naked, I hide under the covers," the 41-year-old said. "As much as I boast about being in shape."
The "Wild 'N Out" alum explained that he's "got to have some type of clothes" or "some type of socks" on during intimate encounters.
The group went on to discuss the pressure to "perform" when getting intimate with their partner and their own body image issues.
Micheals said that he has the same insecurity as Cannon. "I hate my body, so I'm with you, Nick. I am totally insecure about that. Like I want lights off. I want covers. I want blankets," he said.
Cannon chimed in saying that men are at their most vulnerable and most open when they're "tapping into [their] sensuality and spirituality."
As for ultimatums, Dr. Ish of WE tv's "Marriage Bootcamp" said they can work, but they're situational.
"If we're talking healthy lifestyle change, losing weight, marrying the one who you know is already the one, then an ultimatum will work," the relationship and life coach explained. "Otherwise, if you want a very unhappy, bitter and angry man in your bed, give him an ultimatum. Because you're taking a partner, not a hostage. A lot of women, you've got to stop chasing dudes who don't want to be caught."
This isn't the first time that Cannon has been candid about his sex life. He welcomed his seventh child, late son Zen, with Alyssa Scott late last year. Since then, he noted his celibacy intentions.
"I'm celibate right now," he said during a "Drinks Champs" interview in October 2021. "I'm going to see if I could make it to 2022. Nah, y'all said I ain't really. I'm saying I'm going in."
Cannon also shares twins Morocco and Monroe, 10, with ex-wife Mariah Carey, Golden, 4, and Powerful, 12 months, with Brittany Bell, and twins Zillion and Zion, 5 months, with Abby De La Rosa.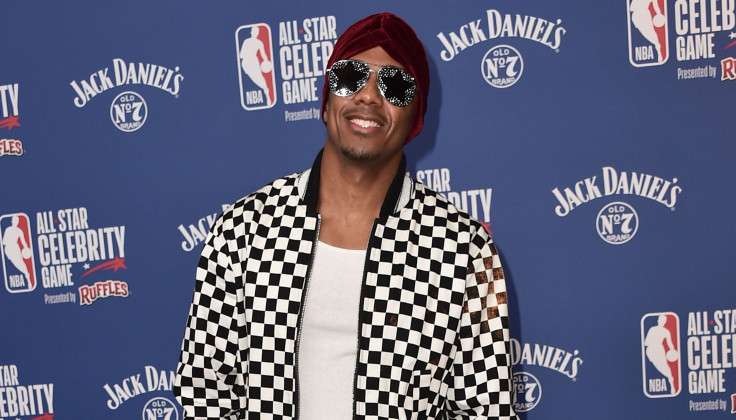 © Copyright IBTimes 2022. All rights reserved.
FOLLOW MORE IBT NEWS ON THE BELOW CHANNELS