Nick Young Pens Cryptic Tweet About Possible Iggy Azalea Breakup: Was His Twitter Hacked?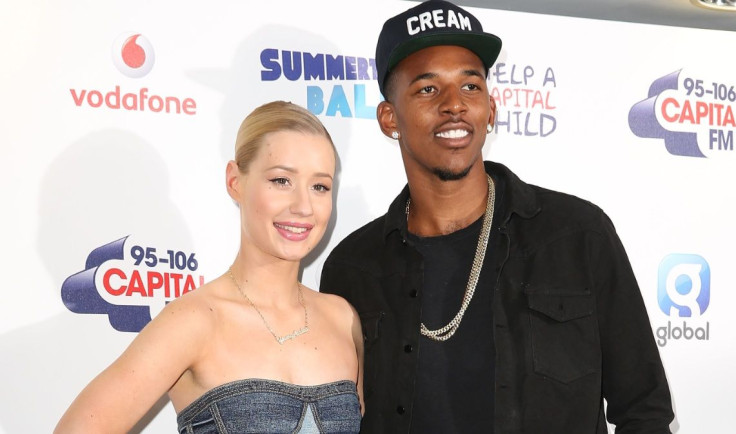 Los Angeles Lakers star Nick Young wrote a series of cryptic tweets Wednesday that suggest he and "Fancy" rapper Iggy Azalea are finished. Their relationship was put in question when the basketball player was caught admitting about cheating on his fiancé with a 19-year-old.
Young wrote, "I had to let go of us to see what I can do" and "I tried with you." Both of those are lyrics from Drake's song "Feel No Ways," but it could possibly be about the Australian star. He also added, "Feel a way." The tweets were liked hundreds of times by his 355,000 followers.
The main problem with Young's messages is that the day before he wished his fiancé a happy birthday. "I miss them bikinis," he wrote in one of the messages.
Another issue is that various high-profile accounts have been hacked in the past week, from the National Football League, to Facebook CEO Mark Zuckerberg to "Keeping Up With the Kardashians" star Kylie Jenner. But these tweets have been live for more than three hours, without Young or Azalea confirming or denying their authenticity.
Azalea, 29, hasn't tweeted since two days before her birthday, which was Tuesday. "All I want for my birthday is a dinosaur fossil," she wrote. Before that, she also shared a mysterious tweet, which could have been about Young. "The truth won't let me lie right next to you," her message read.
Azalea has continued to wear her engagement ring after the cheating scandal. "We're good," she said during an appearance on "The Ellen DeGeneres Show" in April. "There isn't [controversy] at home, just on the internet. We call them trolls. There's just a lot of people who take great joy in saying really awful things to people, so I got a lot of that."
Follow me on Twitter @mariamzzarella
© Copyright IBTimes 2023. All rights reserved.