Nicki Minaj Barbie Doll up for Auction, Bid on the Collector's Item Now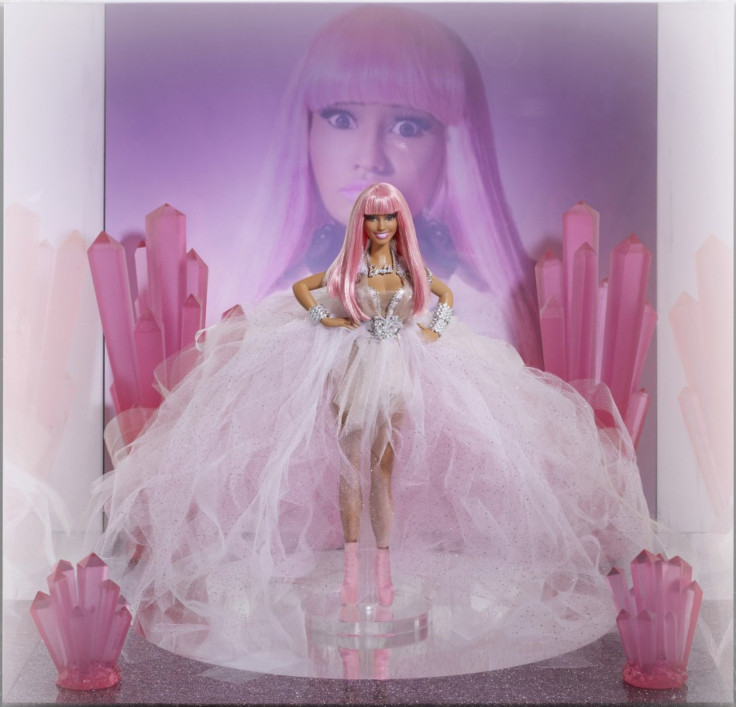 Nicki Minaj, the self-proclaimed Harajuku Barbie, has had all of her dreams come true. She is now an actual Barbie.
Barbie manufacturer Mattel has just released one single Nicki Minaj Barbie doll, complete with cotton candy pink hair, a huge frilly tutu dress and tons of sparkling bling.
The one-of-a-kind collector's item was placed on the Charity Buzz auction block on Friday Dec. 2 and bidding will close Dec. 17. Visit Charity Buzz now to place your bid.
The bidding has started at $1,000 and Charity Buzz has valued the item at $15,000. All of the proceeds will go to benefit Project Angel Food, a charity that helps nourish the body and spirit of individuals with HIV/AIDS, cancer and other life-threatening diseases.
Hey dolls, it's finally happened! Your fave Harajuku Barbie has collaborated with her doll idol and the result is FAB! Nicki Minaj has recently been named Billboard's Rising Star of the Year but now the rapper, singer and songwriter is larger than life as an over-the-top 11 ½ fashion doll. Nicki's original one-of-a-kind likeness is beautiful in a dazzling replica of the frothy dress from her Pink Friday album. She practically floats in wispy layers of silk charmeuse and shimmering tulle, and of course, she's rockin' some Barbie® bling! reads the description.
Mattle is extremely excited about the Minaj Barbie and the opportunity it presents to help a charitable organization.
Barbie is obviously a pop culture icon. She's been in the spotlight for over 50 years, and strikes that chord with girls of all ages in terms of being representative of the times, said Barbie spokeswoman Stefani Yocky.
And Nicki is a big part of pop culture and also huge within the fashion industry, as well as a big Barbie fan ... It's really exciting for us that she's been so generous to allow us to create this one-of-a-kind doll to support such an important cause.
The auction is part of the Divine Design event and gala at the Beverly Hilton in Los Angeles, according to Billboard.
Minaj was nominated Wednesday night for the 2012 Grammy Awards, including Best Rap Album and Best New Artist. She also recently revealed that her alter ego, Roman Zolanski, will drop his new single Roman in Moscow on Friday Dec. 2. This song will be included on Minaj's album Pink Friday: Roman Reloaded due out on Valentine's Day, according to MTV.
Will you bid on the Nicki Manj Barbie?
© Copyright IBTimes 2023. All rights reserved.