Nicki Minaj Shares Thoughts On Meek Mill's Judge, Feels 'Powerful' Without Boyfriends
With a new album scheduled to be released this summer and a tour on the way, Nicki Minaj has plenty to be happy about. However, the "Chun-Li" rapper now admits that for the first time in a long time, her joy has stemmed from being single.
The rapper, whose ex-boyfriends include Safaree Samuels, Meek Mill, and Nas has consistently had a boyfriend since she was 15 years old. At age 35, Minaj is finally on her own and embracing her status as a single woman.
The "No Frauds" artist, who reportedly split from ex-boyfriend Nas in December 2017, was able to rediscover who she really is thanks to her new time alone.
"I went through a moment where I got to know myself again, and then I went through a moment where I got to know myself as the rapper again. And then I locked [myself] in the studio and I didn't want to leave," she told ELLE.
"Spiritually, I've experienced more growth in the last six months of my life, of my career, than I have in the last eight years."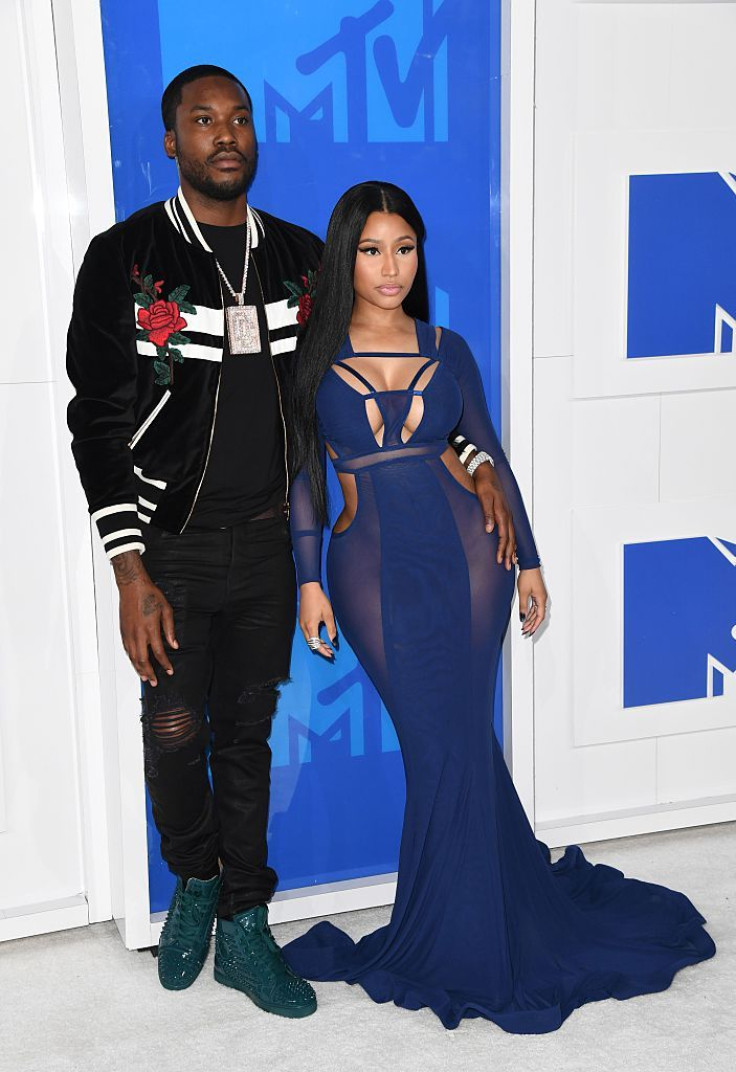 Although she has grown as a person, Minaj touched on her relationship with Meek Mill, who has been in the middle of some serious legal drama after he violated his parole and was sent to prison.
The Philadelphia rapper has been trying to get the judge presiding over his case, Genece Brinkley, removed over inappropriate behavior. The rapper claims she asked him to remake "On Bended Knee," by Boyz II Men as a tribute to her.
Minaj, who pleaded with the judge for Meek Mill's freedom, revealed she couldn't bring herself to bad mouth the woman she met.
"I know that when I went there pleading for his freedom, I know that she"—Judge Brinkley—" spoke to me and was very sweet and maternal, and we both cried in her chambers, and she gave him another chance," Minaj said.
"So I don't know what's going on," she added.
Minaj dated Samuels for over a decade before she moved on to Meek Mill. Following their relationship, which lasted almost two years, she was romantically linked to Nas for seven months.
The "Barbie Tingz" rapper admitted that her constant relationships negatively affected the confidence she once had. However, time alone allowed her to gain it back.
"I remember feeling like I could do anything at one time in my life and somewhere along the line, I just started second guessing myself for whatever reason," she explained.
"As soon as I realized that I could actually live and breathe, and eat and sleep, and walk and talk, without having a boyfriend, something clicked in me….Becoming single was one of the things that made me feel strong and powerful."
Minaj is expected to release her fourth studio album, "Queen," on Aug.10. The rapper is also scheduled to headline a 50-city tour alongside Future, kicking off in late September.
© Copyright IBTimes 2023. All rights reserved.