Nicki Minaj-Taylor Swift Feud: 'Anaconda' Rapper Unleashes Twitter Rant Over 2015 VMA Nominations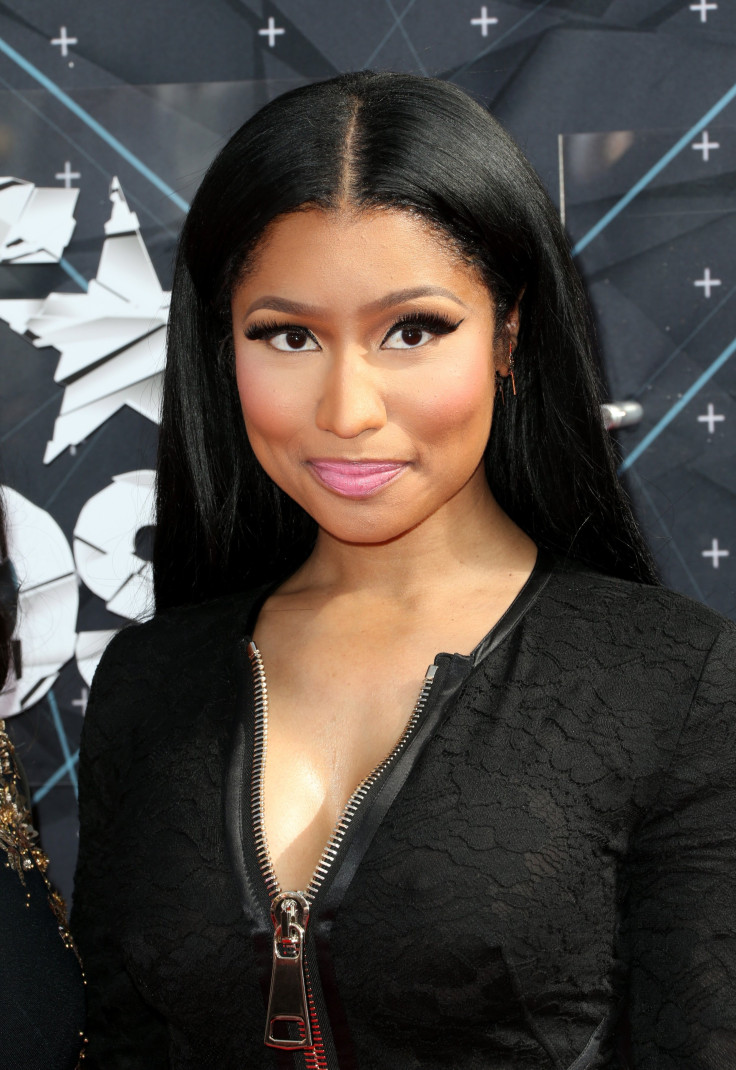 "Anaconda" rapper Nicki Minaj hit a sore spot with "Bad Blood" singer Taylor Swift after she claimed her video wasn't nominated for a 2015 VMA was because her song didn't feature "slim bodies." Taylor Swift took this as a direct diss -- since her video was nominated for the coveted Video of the Year award -- and called out the curvy rapper on Twitter Tuesday.
"I've done nothing but love and support you. It's unlike you to pit women against each other," Swift, 25, wrote. "Maybe one of the men took your slot." The singer then unfollowed Minaj.
There are five artists, including Swift, competing for the award. Other nominees include Beyoncé for "7/11," Ed Sheeran for "Thinking Out Loud," Kendrick Lamar for "Alright" and Mark Ronson featuring Bruno Mars for "Uptown Funk." Since Swift is the most slender lady in the category, it's not a stretch to think Minaj, 28, was talking about her.
Still, Minaj, 32, denied her tweet was about the "Bad Blood" singer. "Huh? U must not be reading my tweets. Didn't say a word about u. I love u just as much. But u should speak on this. @taylorswift13," her tweet was quickly liked and favorited more than 10,000 times by her 19.6 million followers in a matter of minutes.
Though Swift backed away from the conversation, Minaj continued to tweet about the awards show. She shared messages from her fans. Minaj also added that "black women influence pop culture so much but are rarely rewarded for it."
After Minaj seemingly cleared things up, Swift said she wanted to see the rapper onstage with her if she won. "If I win, please come up with me!! You're invited to any stage I'm ever on," she wrote.
Don't miss the 2015 VMAs when it airs live on MTV Sunday, Aug. 20, at 9 p.m. EDT. Miley Cyrus, who famously performed with "Blurred Lines" singer Robin Thicke at the 2013 show, will host the event.
Follow me on Twitter @mariamzzarella
© Copyright IBTimes 2023. All rights reserved.