Nicki Minaj's 'Anaconda' Wax Statue At Madame Tussauds Gets Groped, Museum Issues Apology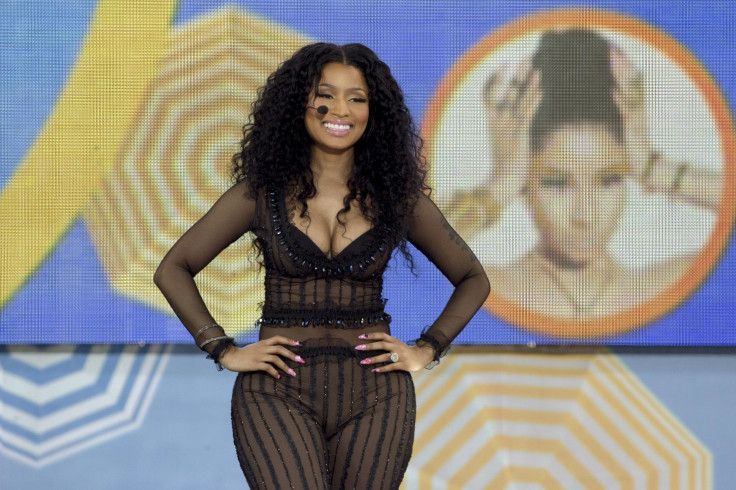 The Madame Tussauds wax museum in Las Vegas is planning to revamp security around its Nicki Minaj wax statue after several people have taken provocative pictures with it.
The wax statue in question is from Minaj's controversial music video of "Anaconda," which shows her bending on all fours and strutting her backside up. Minaj's statue has also become an attraction for tourists for all wrong reasons. According to The Guardian, there have been many instances when the statue was groped by many men.
Many tourists click pictures holding the wax figurine from behind and also try to simulate sexual acts on her. The pictures later get posted on social media. Check out one such picture here.
Although Minaj did not complain about the statue herself, fellow rapper Azealia Banks first objected to it, saying that the museum should have made a better statue of Minaj "standing up with a mic in her hand."
"All ppl are gonna do is go up to that statue and take pictures shoving their crotch in her face and putting their crotch on her –-," she wrote on Twitter.
Madame Tussauds has also issued a statement after several pictures of men and women with the statue started circulating online.
"We have been made aware of the inappropriate photograph that was taken at Madame Tussauds Las Vegas, involving Nicki Minaj's new wax figure," the museum wrote.
"It is unfortunate that this visitor decided to behave so inappropriately and we apologise for any offence this has caused. ... We are taking immediate steps to ensure more staff are present in this area and that the set around this particular figure is redesigned so that a picture like this cannot be taken again," the statement added.
© Copyright IBTimes 2023. All rights reserved.