Nicole Kidman Joins Keith Urban On Stage During His Las Vegas Show [Watch]
Nicole Kidman made a surprise appearance on stage during husband Keith Urban's performance at the Caesars Palace theater in Las Vegas.
The 54-year-old musician shared a video on his Instagram page Sunday featuring Kidman, who was seen walking on the stage in a black outfit. Urban went on to greet his wife with a kiss on her cheeks during his performance.
The musician asked the actress, "What is your name and where are you from" as if speaking to a fan. After sharing a quick laugh, the actress said, "I want to get your jacket. You put it on the floor and I'm worried."
Urban turned to his audience and said, "She literally said, 'Don't lose that jacket. And I'm like, 'How am I gonna lose the jacket?'" The couple then walked hand in hand searching for the jacket. After a quick search, Urban found the black jacket and made sure his wife wore it before leaving the stage.
"…just a Saturday night in Vegas !" the musician wrote in the caption.
"I am not a country fan, however I went to one of your shows to see if there would be a Nicole Kidman sighting and became a Keith Urban fan," one user commented. "I did not see Nicole but love your music."
"I loved seeing Nic she's so adorable and it was so kind of her to come on stage with you Keith," another fan wrote. "The magical musician."
"I wonder if she still misses Tom Cruise? It was kinda his weekend," a user wrote, referring to the release of Tom Cruise's highly anticipated movie "Top Gun: Maverick."
Cruise and Kidman were married from 1990 to 2001. Urban married Kidman in 2006. The couple shares two kids – Sunday Rose, 13, and Faith Margaret, 11.
On the work front, Kidman will be next seen in the highly anticipated DC movie "Aquaman and the Lost Kingdom," which is slated to release in March next year. She is currently filming the TV series "Expats."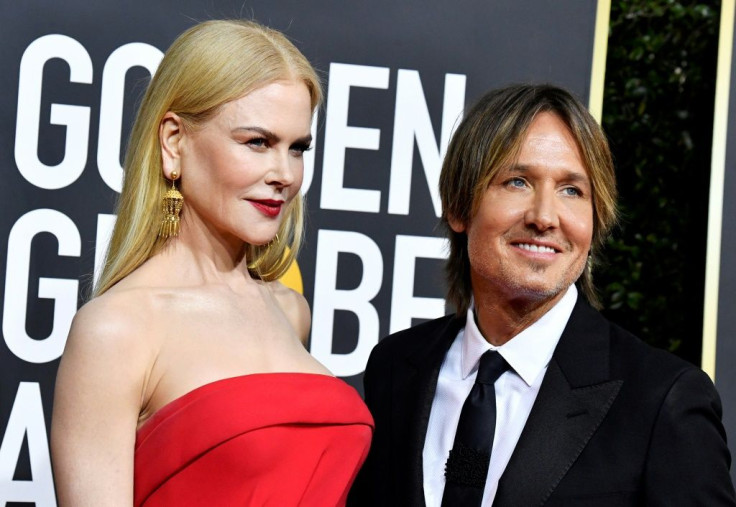 © Copyright IBTimes 2023. All rights reserved.