Nigerian Broadcasting Commission Bans 18 Songs, Videos Over Vulgarity, Obscenity Concerns
The Nigerian Broadcasting Commission has banned 18 popular songs and music videos from airing because of concerns over vulgar lyrics and obscene visuals. Among the artists and songs forbidden from receiving any airplay are American rapper Ace Hood's "Bugati" featuring Future and Rick Ross, singer Omarion's "Post to Be" with Chris Brown, and Nicki Minaj's "Anaconda." The government body, which regulates Nigeria's broadcast industry, stamped the chart-topping hits with the "NTTB," or "Not To Be Broadcast," label last month, Nigerian newspaper Daily Trust reported.
The Nigerian Broadcasting Commission, known in Nigeria as NBC, also barred hit songs by local musicians, including "Fans Mi" by American-born Nigerian artist Davido featuring American rapper Meek Mill. In a memo titled "Not To Be Broadcast (NTTB) List of July 2015," the government-owned agency banned "Fans Mi" from air because it promoted violence, drug trafficking, a flashy lifestyle and indecent exposure. However, the songs will remain on cable channels such as Hip TV, MTV Base and Soundcity, and they will still be played in Nigerian nightclubs and on websites, Nigeria's Vanguard Newspapers reported.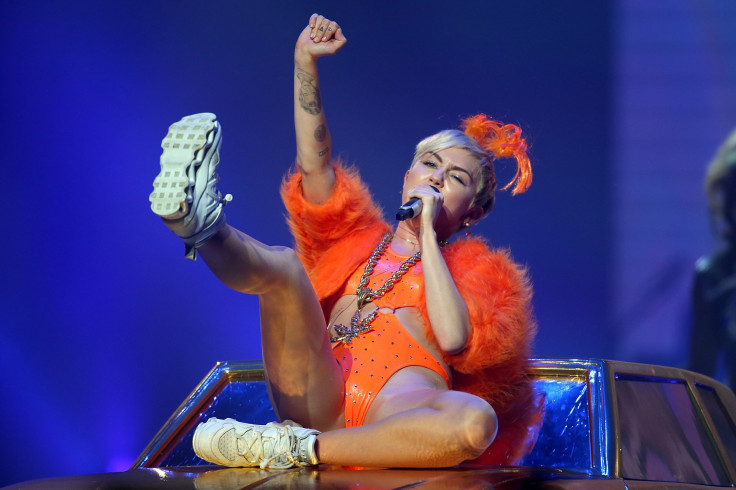 Popular Nigerian hip-hop singer Naeto C reacted to the bans on Facebook after his "Tony Montana" was banned. The rapper posted on Facebook the disclaimer shown in the music video to reaffirm the scenes were fictional and not actual violence, Daily Trust reported.
"This video is a work of fiction created for your viewing pleasure and in no way promotes violence or the use of firearms," Naeto C reportedly wrote on Facebook.
Other Nigerians have said the commission should implement a censoring system rather than outright banning songs. This is not the first time the Nigerian Broadcasting Commission has axed foreign jams in the West African country. The parastatal organization barred "Wrecking Ball" by Miley Cyrus, "Pour It Up" by Rihanna and "Birthday Song" by 2 Chainz featuring Kanye West for "obscene lyrics or visuals" in 2013.
© Copyright IBTimes 2023. All rights reserved.