Nike's FuelBand Was A Flop, But The Company Says Wearables Are A 'Big Part' Of Its Future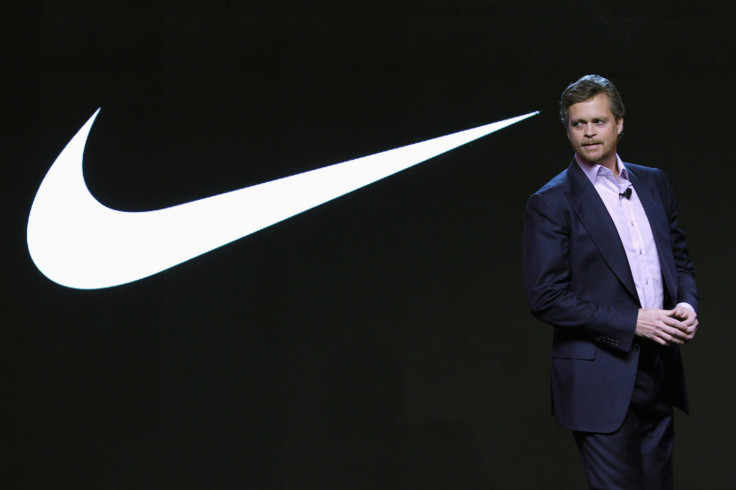 Even though Nike Inc. canned its entire FuelBand team in April, the company maintains that wearable technology will still be a critical part of its future. The device was a fitness-tracking bracelet, and it seems the company may want to take its plans for wearables in a new direction.
Future Nike wearables will likely be more integrated with existing devices and more stealth-like, according to Nike CEO Mark Parker.
"I think it's going to be a big part of the future, absolutely," Parker told Bloomberg TV. "I think the form it takes is critical. You can go from the very geeky kind of wearables today -- we've all seen some of those -- to what I think you'll see in the future, things that are more stealth, more integrated, more stylish and more functional, yes."
It's nearly impossible to talk about wearables now without mentioning the upcoming Apple Watch. Parker is quick to tie his company to Apple Inc. -- and rightfully so. Nike+, a chip you place in your shoe that pairs with Apple devices for recording jogs, is the company's far more successful activity tracker, boasting 25 million users. Not only did Parker work with Steve Jobs personally on the project but Apple's current CEO Tim Cook is on Nike's board.
The two companies have collaborated in the past, and it seems likely that they'll collaborate in the future. The Guardian speculates that "Nike is likely to have a Nike+ app for the Apple Watch and one that integrates with Apple's new Health application, but Parker's comments indicate something beyond a simple smartwatch app."
© Copyright IBTimes 2023. All rights reserved.