Nina Dobrev Attends Wedding Without Ian Somerhalder; 'Vampire Diaries' Ex-Boyfriend Tweets Photo Of 'New Baby'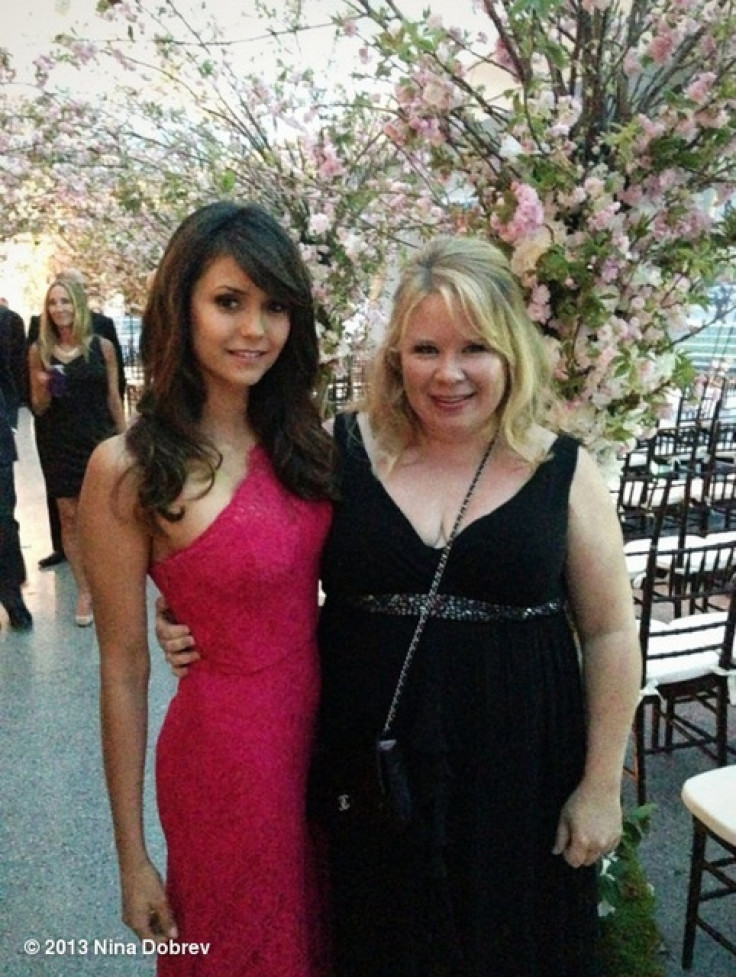 It looks like former "Vampire Diaries" lovers Nina Dobrev and Ian Somerhalder are moving on! After their split was announced in early May, the pair took to Twitter over the weekend to let their fans know that they're not letting their break up get them down.
Dobrev, who plays Elena on the hit CW series, was tweet happy on Saturday despite a wardrobe mishap. With two hours before a New York City wedding for friends, Dobrev's dress disappeared! Running a little late because of the "dress drama," the actress informed the Twitter-verse that she "technically" was on time because the wedding had yet to start.
Dobrev attended the wedding with "Vampire Diaries" executive producer Julie Plec and director Marcos Siega. "Sitting next to the real 'Originals' @JuliePlec @MSiega at the most beautiful wedding I've ever been to," she tweeted along with a photo.
Dobrev, who wore a one-shoulder lace pink dress, must have had a good time at the affair because the next day she posted a photo of "the morning after." "It is what it is," she wrote along with the image of a messy bed, a nearly empty bottle of water, half eaten toast and eggs.
The actress wasn't the only one with an eventful weekend. Somerhalder tweeted to fans:
Somerhalder's weekend seemed to get better when he tweeted about his "new baby." He wasn't referring to a new girlfriend, but instead a new car -- the Audi Q5 Hybrid.
The "Vampire Diaries" heartthrob is actually in Paris right now, but he gave fans in the Marietta, Ga., area a chance to see his car and leave him a note. "Drop me a note inside," he tweeted. "Just please don't write on the seats!"
Dobrev and Somerhalder split after dating for three years. Us Weekly broke the news on May 9, with a source revealing that they "will continue to work together and remain best friends, which is where the relationship started." The former couple was spotted at the same CW event last week, where witnesses claim the pair kept it "professional and seemed to put everything aside to show up and work."
© Copyright IBTimes 2022. All rights reserved.
FOLLOW MORE IBT NEWS ON THE BELOW CHANNELS