Nina Dobrev Choosing Projects 'Very Carefully' After 'The Vampire Diaries,' Wants To Do Something 'Gritty And Dark'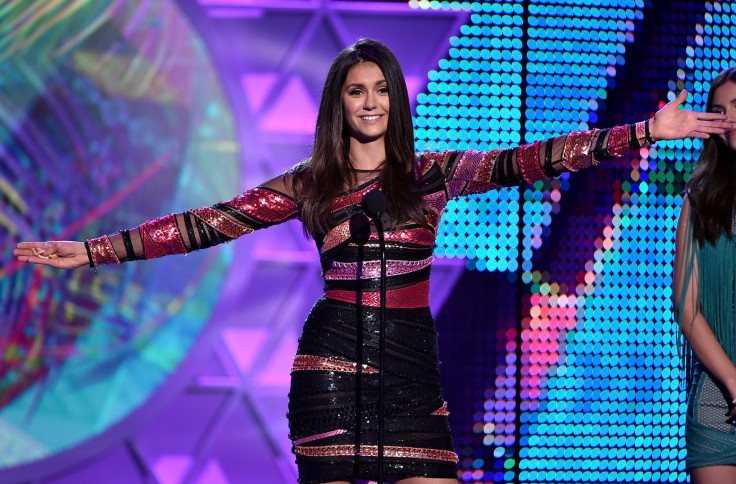 Nina Dobrev is being particular about jumping on to another project after her 6-year stint at the hit show "The Vampire Diaries." For Dobrev, who played Elena Gilbert in the supernatural drama series, content and quality is more important and she will take up something "because it's a lot of money," according to Interview magazine.
"There's been a lot of offers, but I don't need to work right away," Dobrev told the magazine. "I'd rather wait for something really good-to be excited about a role, or a director, or a project," the 26-year-old added.
Dobrev, whose movie "The Final Girls" released Friday, also said that she was "very, very carefully" choosing her next venture. "I'm an artist; content is incredibly important to me," she said. "I only want to keep moving up and up in terms of quality and be careful with perception."
On Thursday, the former "Vampire Diaries" star posed for a photo shoot for Who What Wear entertainment website, sporting a different hairstyle -- bangs. She revealed about the kind of work she wanted to do.
"I want to do something dark and gritty," Dobrev said. "I want to work with directors that I admire and that will make me better and actors that will challenge me and scare the s--t out of me."
Dobrev recently returned from an intimate vacation to France's Saint-Tropez with actor boyfriend Autin Stowell. She previously dated her "The Vampire Diaries" co-star Ian Somerhalder. The two broke up in May 2013.
© Copyright IBTimes 2023. All rights reserved.