Nintendo E3 2017 Direct Predictions - 'Metroid,' 'Zelda' DLC, VC & Other Switch Games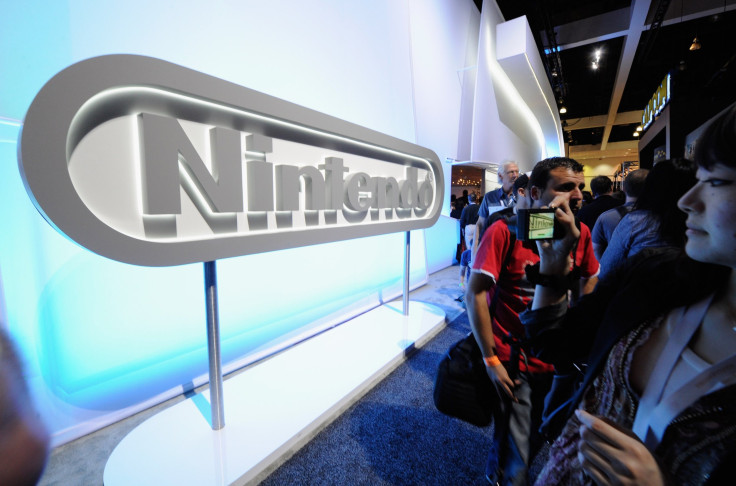 Nintendo's E3 2017 Spotlight stream is set to air June 13 at 12 p.m. EDT, and it's only going to be 30 minutes long. In what's promised to be a tight presentation focused on this year's Switch games, here are five reveals we expect. Animal Crossing and Metroid, we're looking at you.
1) Animal Crossing For Switch: Animal Crossing: New Leaf has been more or less finished since 2012, so you have to imagine that game's team at Nintendo EAD has been working on something new for a while. Not only that, but it seems like the oft-discussed Animal Crossing mobile game keeps getting suspiciously delayed. Is it being held back to launch alongside a Switch title perhaps?
We're not exactly sure what this new game will offer, but we expect heavy integration with the smartphone app's "mobile home" as well as expansions to features we already love. In other words, there will be more characters, more things to do and lots more turnips to put on the Stalk Market. This is a 2017 game, and it's possible we'll see it in September or October.
2) Mario + Rabbids: Kingdom Battle: Maybe it's a bit unfair to suggest this one as a prediction given the countless leaks, but Kingdom Battle is absolutely going to be a big feature as a new 2017 Switch game during the Direct.
It's pretty safe to assume everything we've heard and seen about this game is probably correct. It's being developed by Ubisoft, and it's a tactical RPG in the vein of Final Fantasy Tactics as opposed to the traditional turn-based Super Mario RPG. It's key art would suggest this is a huge play at a younger demographic, so we think that's how it will be sold. In some ways, maybe it'll be a "baby's first Fire Emblem."
3) Breath Of The Wild DLC: We've been teased about the new outfits and modes Breath Of The Wild's upcoming DLC will feature, but, truth be told, there's a huge chunk of information we still don't know about it. The confirmed content looks decent, but it's not the reason why so many Nintendo fans quickly committed to the $20 free to buy it.
I'm talking about the game's larger story expansion that's set to debut this fall. If this stream is intended to focus on 2017 Switch content, there's no way it can be ignored. We anticipate that Link will be forced to fight another Divine Beast, but how that will fit for those who've completed the game remains unclear. Continuity aside, fans just want one more run through a cool dungeon with a handful of well-designed shrines to discover along the way. An encore is necessary, and it's an encore we will get. No earth-shattering reveals, but more of what we love.
4) VC Support Confirmed 2018: While this is something that might be said after the Nintendo Direct rather than during it, we think you'll definitely get some sort of light confirmation that the Virtual Console will launch alongside Nintendo's new online service in 2018.
After all, given the infrastructure details that were revealed last week, it seemed pretty odd that Nintendo still refused to detail VC. With demand now at its peak, we think officials might've been saving that information for the passionate fans keeping track of E3.
5) Retro Studios/Metroid: Retro Studios has been hard at work on a new game for about three years, and we think it's about time it be revealed. With the developer's Metroid Prime heritage in mind, and the recent hire of a known sci-fi composer, it seems fairly certain that a new Metroid game is on the way.
What we're not too sure about, though, is when the title will release. If there's any revealed title that's outside the 2017 window, we think this one is it. After all, Nintendo needs to sell the idea of a strong present and future for Switch if it wants to sell more consoles. We think Metroid will be the main vehicle to do that. Given the time it's taken to develop, we could see it being much more open-world than the Prime games. If Samus isn't at E3, you'll have riots in the streets.
Nintendo's E3 Direct streams Tuesday at 12 p.m. EDT. Be sure to also check out our list of Sony and Microsoft predictions if you want them.
What do you think we'll see during Nintendo's E3? Are there any big reveals we left off? Tell us in the comments section!
© Copyright IBTimes 2023. All rights reserved.
FOLLOW MORE IBT NEWS ON THE BELOW CHANNELS