Nintendo Switch Reveal: 5 Of The Event's Biggest Fails From Battery Life To Games Lineup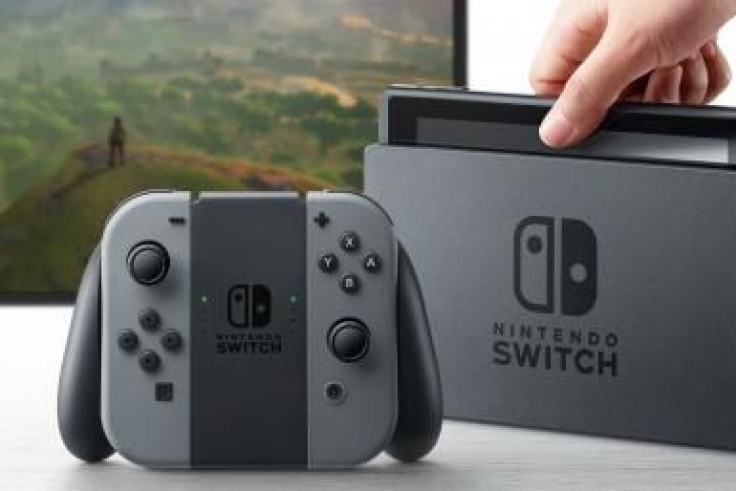 Nintendo Switch was revealed to the world late last night, and the event suffered from a pretty divisive reception overall. Even though there is a lot to be excited about when it comes to this hybrid console and its speculated games lineup, here are five fail moments we could've lived without.
1) That Sketchy Battery Life Stat : As a powerful handheld, one of the most discussed aspects of the Nintendo Switch was its undocked battery life. The reveal event gave us a few more details in that regard, but not without some smoke and mirrors. In the presentation's opening moments, Nintendo CEO Tatsumi Kimishima said the Switch could last anywhere from two and a half hours to six and a half hours. Quite the range there.
If you want a more realistic number you'll have to dig for it. A press release after the proceedings mentioned the Switch battery will only hold for about three hours when playing demanding games. It's also worth noting that that's an official stat too. Numbers like that are often inflated as much as possible. A three-hour clock won't kill this product, but it certainly hurts its portable prospects.
2) Where Are The Launch Games : We saw quite a few games that suggest a decent first year for the Switch, but it's hard to ignore just how little there will be to buy on day one. As far as new titles are concerned, there are literally only five games: "Breath Of The Wild," "1, 2 Switch," "Has Been Heroes," "Snipperclips" and "Super Bomberman R." Only the first and last names on that list are from recognizable franchises.
Yes there are a few ports to play, but we buy new consoles to play new games. If you're getting a Switch on day one, "Zelda" is basically your only choice. That's not a bad choice, obviously, but we expected a lot more. Nintendo has such a strong stable of IP, and almost none of them showed up.
3) "1, 2 Switch" And "Arms" : Speaking of "1, 2 Switch," its debut was pretty much panned amongst hardcore gamers. The mini-game collection obviously tries to recapture the party atmosphere of "Wii Sports" without the use of a TV, and, for all we know, it may do that successfully. That being said, it doesn't hide the collective groan we let out during its trailer.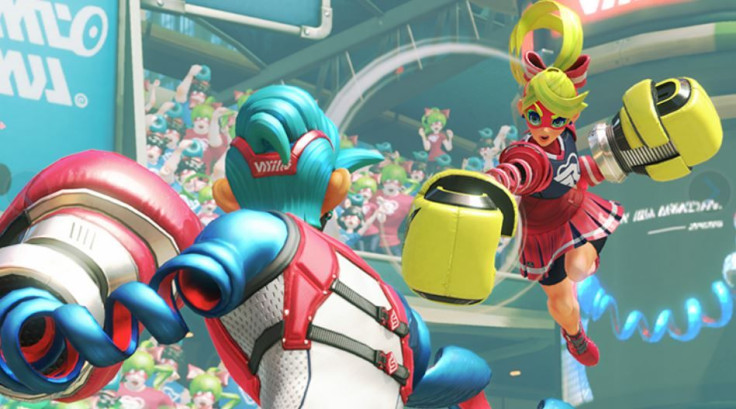 Right after that was the debut of a brand new IP called "Arms." It's essentially a boxing game, but its characters have massive, serpentine arms. With fighters named Spring Man and Ribbon Girl, it was impossible to take seriously. Maybe this is a fun hands-on demo, but it certainly didn't show well last night. Both of these games were way too silly and casual for their own good.
4) That Dreadful Third-Party Segment : The first-party games lineup had its highs and lows, but the third-party offerings learned a lot more towards the latter. Specifically, the developer endorsements from Bethesda, Sega, Grasshopper and EA were a mess to say the least. A lot of the awkwardness can probably be blamed on bad translation, but we still can't ignore what transpired.
What was essentially confirmed was a remake of a six-year-old game and a bunch of other vague projects that don't even have titles or release dates yet. "I've heard that it's an easier platform to create games for," said Grasshopper CEO, SUDA51. Shouldn't he know that if he's working closely with the hardware? Nintendo said there are about 80 third-party games in the works for Switch. This part of the show demonstrated that in the worst way possible.
5) Failed Technical Explanation : The Nintendo Switch Joy-Con controllers are a lot more complex than originally assumed, but the explanation of their technical aspects didn't land well. Producer Yoshiaki Koizumi was obviously passionate, but some of his analogies were mocked rather than understood.
Speaking about the Joy-Con's HD Rumble and IR camera, he mentioned the feeling of filling a glass with ice cubes and sensing the added weight in the remote. For anyone watching, it's hard to convey what that even means for games. As for the camera, we never saw a concrete use for it. The Switch has lots of expensive tech, but the presentation didn't show us how impactful it will be.
The Nintendo Switch releases worldwide March 3 for $299.
What did you think of the Nintendo Switch reveal event and games lineup? Is the device's spotty battery life a deal breaker? Tell us in the comments section!
© Copyright IBTimes 2022. All rights reserved.
FOLLOW MORE IBT NEWS ON THE BELOW CHANNELS