NJ Cops Break Up Wedding, Violation Of Gathering Ban
KEY POINTS
NJ cops break up wedding
Third wedding broken up in the last two weeks
Violated state's gathering ban
Homeowner to stand in court next month
New Jersey Police broke up a wedding on Thursday amid the state's ban on large gatherings because of the COVID-19 outbreak.
According to the New York Post, cops were responding to a car accident in Lakewood when they saw two vans pulling up on Wayne Street with passengers who turned out to be wedding guests.
Captain Gregory Staffordsmith said that the officers noticed that a party tent was set up on a nearby backyard.
The cops dispersed the crowd and issued a criminal complaint for creating a nuisance to the homeowner, William Katzenstein, who is due in court next month.
It is unclear how many guests attended the wedding, which was the third one to be broken up in less than two weeks due to the imposed gathering ban in light of the coronavirus pandemic.
According to News 12 New Jersey, Lakewood Mayor Raymond Coleshas told the cops to impound the tent, tables and chairs used during the event.
Katzenstein, 39, couldn't be reached while his wife, Cheryl, confirmed that the family had planned the affair at their home but refused to reveal any more details.
On March 17, two affairs were held and the cops sent the guests home while they reminded the staff at the Fountain Ballroom and Lake Terrace of Governor Phil Murphy's mandate to ban gatherings with 50 guests or more.
According to the state health data, 6,800 of New Jersey citizens have tested positive for the virus as of Friday and the Ocean County Health Department reported that 389 of those cases were residents of Ocean County and 198 of those numbers were Lakewood residents.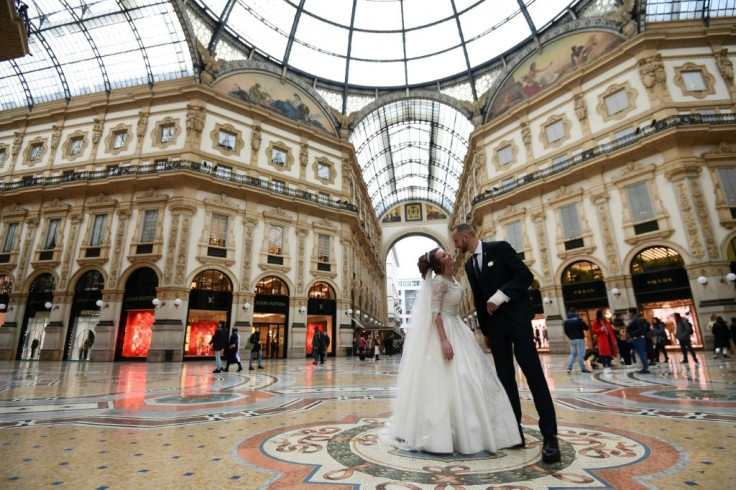 © Copyright IBTimes 2023. All rights reserved.