North Carolina Shark Attacks On Teenagers Raise Red Flags, Fears In Oak Island, Brunswick County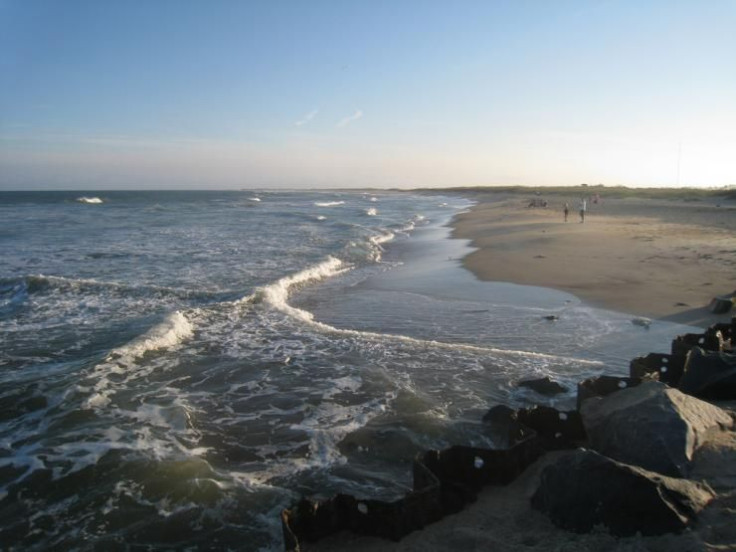 Two teenagers were seriously injured Sunday in separate shark attacks along the same stretch of beach in North Carolina, just days after an attack took place in the same area, authorities told local media.
A 14-year-old girl lost part of her arm and may lose her leg from an attack that took place just after 4 p.m. in the seaside town of Oak Island, about 60 miles north of Myrtle Beach, South Carolina. The girl, who was visiting the area with her family, was airlifted to New Hanover Regional Medical Center in Wilmington, NBC News reported. In a Facebook post, Oak Island Mayor Betty Wallace confirmed the attack and said further details would be released Monday.
Less than two hours later, a 16-year-old boy lost an arm after being mauled by a shark, also in Oak Island. He, too, was airlifted to Hanover.
The incidents took place three days after another teenage girl was attacked by a shark on an island in Brunswick County, WNCN, Raleigh-Durham, reported.
Red flags have been hoisted at most of the Brunswick County beaches, WECT, Wilmington, reported. The Brunswick County sheriff is planning to send a helicopter to patrol up and down the coast, the station reported.
Unprovoked shark attacks are rare. In 2013, there were only 72 worldwide, according to the University of Florida's International Shark Attack File. Nearly a third of the attacks that year took place in Florida, and only one happened in North Carolina.
Christopher Zara is a senior writer who covers media and culture. News tips? Email me here. Follow me on Twitter @christopherzara.
© Copyright IBTimes 2023. All rights reserved.