North Carolina State Fair Canceled Amid Coronavirus Pandemic
On Wednesday, Steve Troxler, the North Carolina agriculture commissioner, announced that the North Carolina State Fair has been canceled amid the coronavirus pandemic.
WFMY reported that the fair, which was scheduled to take place from Oct. 15-Oct. 25, reportedly costs around $6.8 million a year to set up. Since February, the fairgrounds have lost an estimated $2.3 million in revenue after 186 events related to the fair were canceled due to the virus.
In the press release, officials revealed that they were unable to allow the fair to continue in a way that would follow the recommendations set by both the North Carolina Department of Health and Human Services and the Centers for Disease Control and Prevention.
"To offer anything less than what fairgoers have come to know and love would be a disservice to our community and to us. There is no halfway when producing a fair," he said in a statement.
"The people, the lights, the rides, the smells, the music, all of that contributes to an atmosphere that can only be felt during a fair."
Although locals admitted they were disappointed about the cancellation, several applauded Troxler's decision.
"Good call to cancel the NC State Fair. We usually go every year and hate to miss it & the deep fried Oreos. But even last year (I think) there was a legionnaires disease outbreak linked to a hot tub display," one person wrote on Twitter.
Meanwhile, another resident tweeted, "The State Fair holds a great tradition in our family and many great memories so I am saddened by this news but I believe Commissioner Troxler made the right decision."
Although the North Carolina State Fair won't take place this year, Troxler is hoping things will be different in 2021 and is looking forward to planning the highly anticipated event.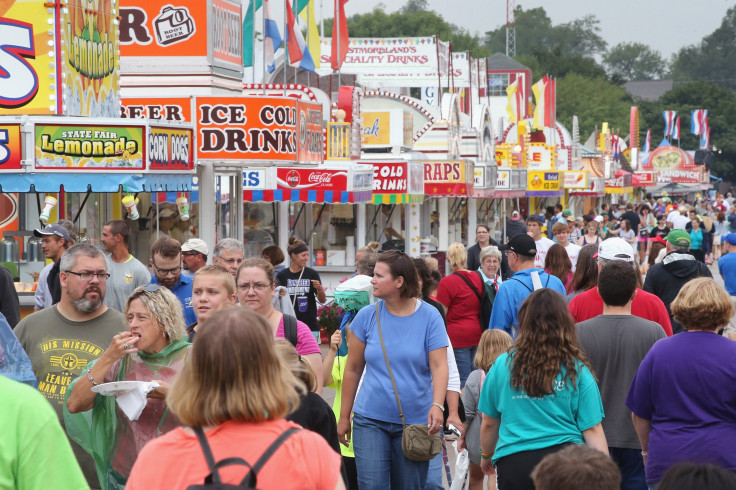 © Copyright IBTimes 2023. All rights reserved.