The Notorious B.I.G. Death Anniversary: 8 Of Biggie Smalls Best Quotes Of All Time
Christopher Wallace, aka Biggie Smalls, aka the Notorious B.I.G., was shot and killed by a driveby vehicle on March 9, 1997, and 24 years later his fans are still remembering the musical icon.
The 24-year-old New Yorker was an American rapper and writer who swept the nation with his lyrics that many still quote and live by to this day. His albums include "Ready to Die," "Born Again" and "Life After Death," and he had three posthumous albums.
A Netflix movie, called "Biggie: I Got A Story To Tell," about his life and stories that have never been told before released recently, and fans can watch to celebrate his life and remember him on the day of his death.
Here are eight of the Notorious B.I.G.'s best lyrics:
"Stay far from timid, only make moves when your heart's in it, and live the phrase 'sky's the limit.'" --"Sky's The Limit"
"Never let them know your next move." --"Ten Crack Commandments"
"I would never wish death on nobody, 'cause there ain't no coming back from that." --"Runnin'" (by Tupac & The Notorious B.I.G)
"Learn to treat life to the best, put stress to rest." --"Respect"
"If you don't love yourself, I'll make you see your own heart." --"I'm With Whateva"
"Birthdays was the worst days, now we sip champagne when we thirsty." --"Juicy"
"I wonder if I died, would tears come to her eyes? Forgive me for my disrespect, forgive me for my lies." --"Suicidal Thoughts"
"As I leave my competition respirator style, climb the ladder to success escalator style." --"Nobody"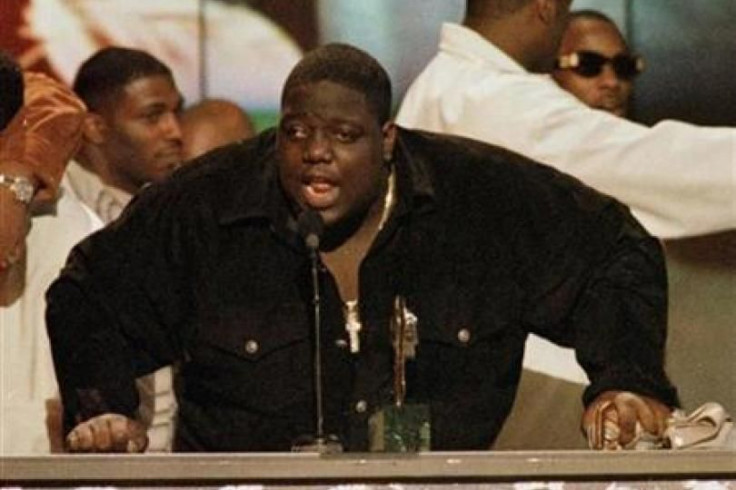 © Copyright IBTimes 2023. All rights reserved.