NYC Islamic State Plot: Italian Mafia Warns ISIS To Stay Away From New York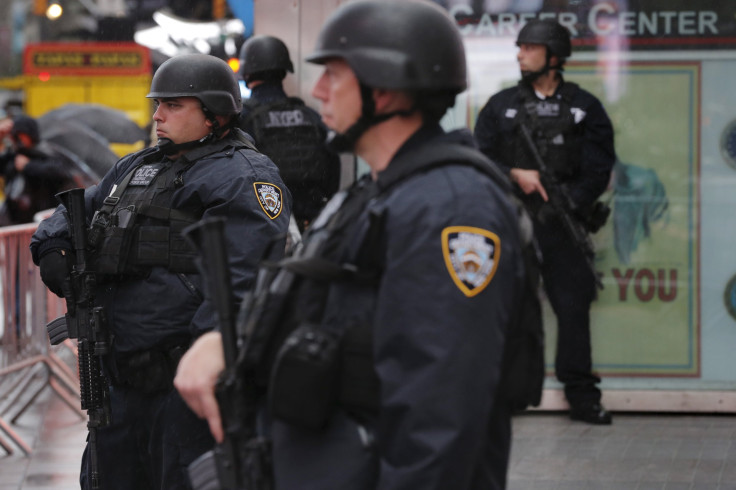 Correction, Nov. 23, 2015, 5:51 p.m. EDT -- The New York Post reported in recent days that the son of infamous mobster John Gambino, Giovanni Gambino, had told NBC News that the Islamic State was an opportunity to show the world that the Italian mafia could do a better job of protecting New York than the New York City Police Department. Those reports appear to be based on a 2012 interview, not a recent interview. Gambino actually told NBC News that the New York mob was prepared to protect the city against terrorism.
Original Story:
The Italian Mafia in New York has issued a warning to the Islamic State group: If you come to the five boroughs, you're going to find yourself in a fight with the mob. A man claiming to represent the Italian crime organization said it will do its part to protect New Yorkers from terrorist attacks and that it is better-positioned to provide security than federal agencies like the FBI and Department of Homeland Security.
"They often act too late or fail to see a complete picture of what's happening due to a lack of 'human intelligence,'" Giovanni Gambino, the son of a New York mob boss, told NBC News. "The Mafia has a bad reputation, but much of that's undeserved. As with everything in life, there are good, bad and ugly parts – the rise of global terrorism gives the Mafia a chance to show its good side."
Gambino was born in Sicily and moved to Brooklyn in 1988. His father, he says, was a key figure in the Sicilian Mafia in New York City, which has been weakened over the past two decades as mobsters were convicted for various crimes. Recently, however, the crime syndicate has been experiencing a small comeback, according to the Wall Street Journal.
Gambino's comments are a reference to the Paris terror attacks Nov. 13, claimed by ISIS, when gunmen coordinated shootings and explosions throughout the French capital. There were 130 fatalities and hundreds more were wounded. The attacks have resulted in an increased anxiety and focus on security throughout the world. American cities, including New York, have since been threatened by the Islamic State group and individuals who claim to be associated with the terror organization.
"The world is dangerous today, but people living in New York neighborhoods with Sicilian connections should feel safe," Gambino said. "We make sure our friends and families are protected from extremists and terrorists, especially the brutal, psychopathic organization that calls itself the Islamic State."
© Copyright IBTimes 2022. All rights reserved.
FOLLOW MORE IBT NEWS ON THE BELOW CHANNELS