NYPD Commissioner Fears Legal Marijuana Will Lead To 'Unintended Consequences'
New York on Wednesday became the 15th state to legalize marijuana for adult use. Gov. Andrew Cuomo signed the cannabis bill, hours after it was passed by the legislature.
The bill, which passed in the Senate by a 40-23 vote and the Assembly by a 100-49 vote, would give 40% of the tax revenue to communities decimated by the war on drugs.
While the bill received broad support from Albany, it has created some concerns for Dermot Shea, New York's police commissioner.
Shea discussed marijuana being smoked in public and some of the effects on policing.
"You pass new laws and you always worry about what the unintended consequences are ... these are some of the things I worry about, and New Yorkers are worried about," Shea said.
Shea fears the police will no longer be able to respond to complaints about marijuana smoke.
"I don't know what we're going to be telling New Yorkers when they call up and say, 'There [are] people smoking in front of my house or apartment building' or 'I take my kids to a parade, whether it's on Eastern Parkway or on Fifth Ave., and there are people smoking marijuana next to me as I'm trying to enjoy the parade.'"
He said that police receive thousands of calls from New Yorkers about marijuana.
Cuomo, meanwhile, praised the legislation.
"This is a historic day in New York – one that rights the wrongs of the past by putting an end to harsh prison sentences, embraces an industry that will grow the Empire State's economy, and prioritizes marginalized communities so those that have suffered the most will be the first to reap the benefits," he said in a statement.
A study in 2020 on NYPD marijuana arrests found 94% of those detained were either Hispanic or Black.
The new bill will remove past cannabis convictions and no longer classify it as a controlled substance. Recreational use of marijuana will be considered legal for adults over the age of 21 in New York.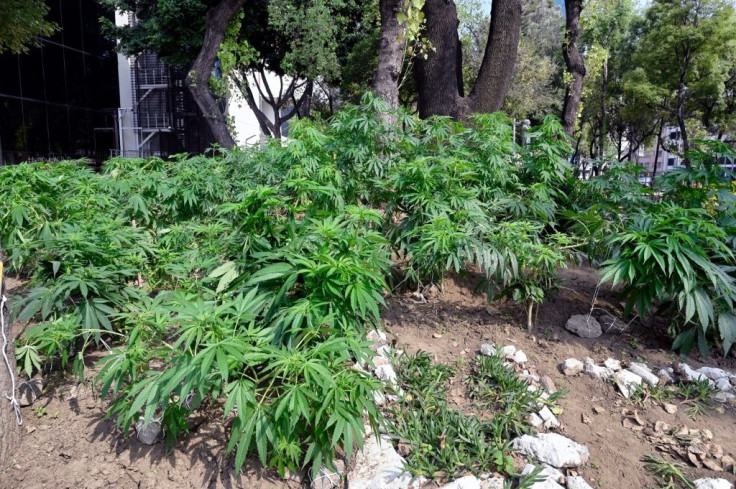 © Copyright IBTimes 2023. All rights reserved.