Obama Immigration Reform Update: Republican States File Petition Urging Supreme Court To Uphold Injunction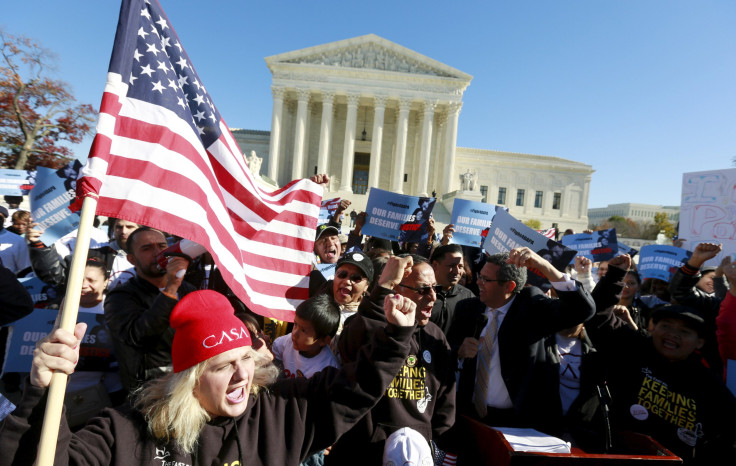 The 26 Republican-led states opposed to President Barack Obama's executive action on immigration filed a petition Tuesday requesting that the U.S. Supreme Court uphold an injunction that has blocked the reforms from being enacted, Politico reported. Attorneys for Texas, the state leading the fight against the Obama plan, have argued that the action was an abuse of the president's power.
"If [the Obama administration's] arguments are accepted, there is nothing stopping this executive or future executives from invoking resource constraints to declare conduct lawful in other areas — such as environmental, tax, criminal, campaign-finance and civil-rights laws," the petition reads.
The administration's executive orders issued Nov. 20, 2014, would grant work authorization to more than 4 million immigrants in the U.S. illegally, whose children hold U.S. citizenship or permanent residence. The action was stalled last February when a federal judge issued an injunction and ruled Obama had exceeded his authority.
Unauthorized Immigrant Population by State | InsideGov
"President Obama's executive action on immigration represents an unprecedented attempt to expand the power of the executive branch," Texas Attorney General Ken Paxton said Tuesday in a statement. "Rewriting national immigration law requires the full and careful consideration of Congress, and Texas will continue to fight this affront to the rule of law."
This is not the first time the Supreme Court has seen petitions on the Obama case. Earlier this month, a group of 84 cities and counties led by New York City Mayor Bill de Blasio filed a friend-of-the-court brief urging the justices to lift the injunction in an effort to enact Obama's executive order on immigration. If the Supreme Court takes the case, a decision that remains unclear, a ruling could come in June.
© Copyright IBTimes 2023. All rights reserved.