Obama Reacts To Trump Withdrawing From Paris Climate Agreement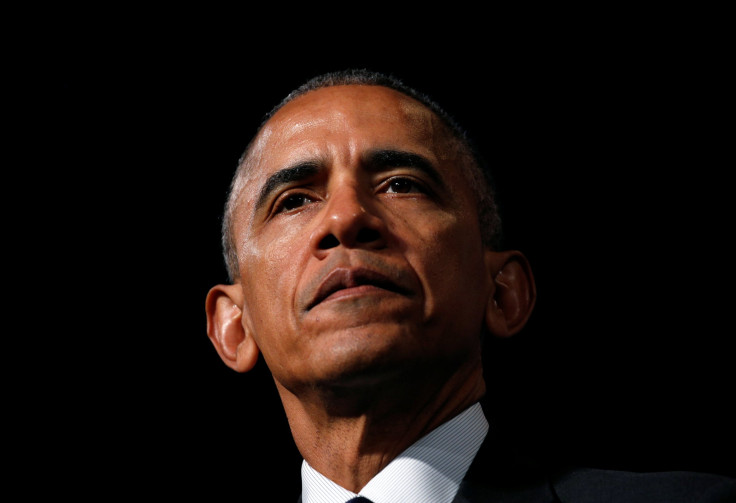 Following news that the Trump administration will withdraw from the Paris Climate Agreement, former President Barack Obama was quick to criticize "the absence of American leadership" in leading the charge in the fight against climate change. In a Thursday statement released shortly after the decision was formally announced, Obama called on "our states, cities, and businesses" to lead the charge in mitigating global emissions.
"I believe the Unites States of America should be at the front of the pack," Obama said. "But even in the absence of American leadership; even as this Administration joins a small handful of nations that reject the future; I'm confident that our states, cities, and businesses will step up and do even more to lead the way, and help protect for future generations the one planet we've got."
Read: How Elon Musk Will React To Paris Climate Agreement If It's Abandoned By Trump
Obama joins a chorus of other critics across social media currently expressing outrage at the Trump administration's decision to withdraw from the accord in the face of overwhelming scientific evidence to support climate change.
SpaceX CEO Elon Musk, as well as Academy Award-winner Leonardo DiCaprio, have also raised concerns about the controversial announcement. DiCaprio, a staunch supporter of environmentalism, took to Twitter Thursday to advocate for a number of environmental groups. "Today, our planet suffered. It's more important than ever to take action," he wrote, adding that individuals can help by supporting "organizations on the front lines of this fight."
For his part, Musk wrote that he would be leaving the business advisory councils on which he serves for President Trump. "Climate change is real. Leaving Paris is not good for America or the world," he said.
Musk previously wrote Wednesday that he would have "no choice" but to leave the councils if the president did indeed decide to withdraw the United States from the accord.
"Don't know which way Paris will go, but I've done all I can to advise directly to POTUS, through others in WH & via councils, that we remain," Musk tweeted Wednesday. The tech mogul said earlier this month that he remained "cautiously optimistic" that Trump would choose to remain.
© Copyright IBTimes 2023. All rights reserved.