Is Obamacare Working? Obama Defends Affordable Care Act As Republicans Scramble To Replace It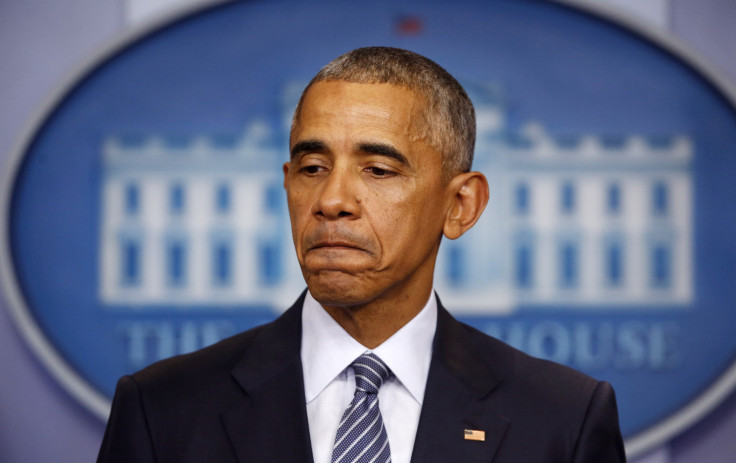 More than 20 million Americans have gained the "security and peace of mind" of having health insurance since the Affordable Care Act became law in 2010, which is why Republicans should not only preserve the sweeping health care law, but build on it, former President Barack Obama said in a statement Thursday.
On the seven-year anniversary of the health care law, with the House scheduled to vote on its replacement bill, Obama said his signature law established the ideology that health care is "not just a privilege for a few, but a right for everybody."
"Thanks to this law, more than 20 million Americans have gained the security and peace of mind of health insurance," Obama said. "Thanks to this law, more than ninety percent of Americans are insured — the highest rate in our history."
Republican lawmakers introduced a replacement bill earlier this month that would strip the mandate requiring all Americans to buy health insurance, CNN reported Thursday. The new bill would offer refundable tax credits for citizens to purchase health insurance instead of slapping Americans with fines for not being covered. And it would require all able-bodied adults to have a job to be eligible for Medicaid, which provides health care to roughly 70 million Americans. The bill needs 218 Republican votes to pass the House if no Democrats join them. As of Thursday afternoon, 24 Republican House members publicly said they would vote against it, forcing House Speaker Paul Ryan to cancel the planned vote.
Obama pushed back on claims by Republican leaders that the mandates established under the Affordable Care Act led to increases in insurance premiums every year since the bill was put into place. President Donald Trump has called the mandate that prevented insurance companies from denying coverage to anyone with pre-existing conditions a "disaster." Before the Affordable Care Act, insurance companies were able to drop people diagnosed with ailments like diabetes because they would have been more expensive to insure due to the need for pricey medications and operations. Insurance premiums have risen roughly 20 percent since 2011, a much slower pace than in the previous 10 years, the Los Angeles Times reported in October.
"Reality continues to discredit the false claim that this law is in a 'death spiral' because while it's true that some premiums have risen, the vast majority of Marketplace enrollees have experienced no average premium hike at all," the statement reads. "And so long as the law is properly administered, this market will remain stable ."
Obama additionally urged lawmakers to "build on this law" rather than adopt a measure that would harm Americans' health. Since Obamacare expanded Medicaid in 2013, the law has enabled an additional 10.8 million low-income adults and children to be enrolled in public health program, one of the Affordable Care Act's chief architects told the International Business Times in January.
More than 90 percent of Americans had health insurance as of 2015, according to data from the U.S. Census Bureau from September 2016. If Trump were to completely repeal the Affordable Care Act, the number of Americans signed up for health insurance would drop by about 19.7 million by 2018, according to a Commonwealth Fund study. And if legislation that allows people with pre-existing conditions to be dropped were to pass, approximately 52 million Americans under 65 would lose their insurance, a study released in December by the Kaiser Family Foundation showed.
© Copyright IBTimes 2023. All rights reserved.