OG 'Power Rangers' Star Jason David Frank Dies At 49: 'He Will Truly Be Missed'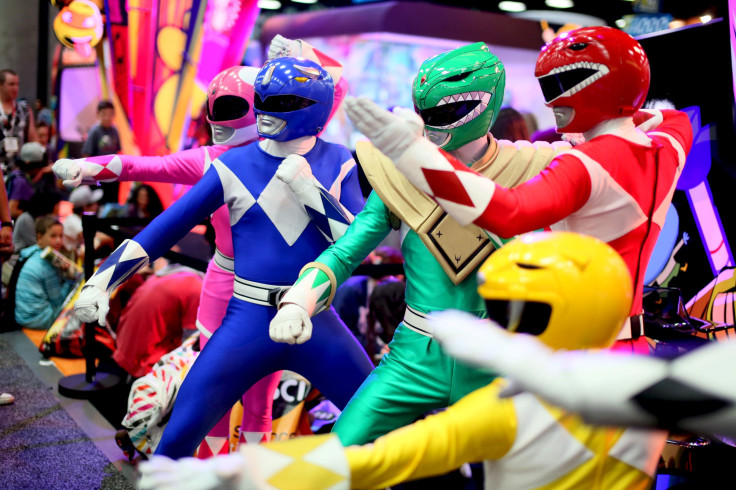 KEY POINTS
The TV actor's rep confirmed his passing on Sunday
His talent agent hinted at the star being depressed before dying
Reports said the actor died by suicide
"Power Rangers" alum Jason David Frank has died. He was 49.
TMZ broke the news of the actor's passing Sunday after receiving confirmation from his rep, Justine Hunt.
In a statement, Hunt asked fans to respect the privacy of Frank's surviving family and friends after his passing.
"Please respect the privacy of his family and friends during this horrible time as we come to terms with the loss of such a wonderful human being. He loved his family, friends and fans very much. He will truly be missed," Hunt told the outlet.
Hunt said the late actor and mixed martial artist died in Texas. Anonymous sources exclusively told TMZ that his passing was the result of suicide.
However, Us Weekly reported that Frank's cause of death remains undetermined as of this time.
Frank was best known for portraying Tommy Oliver in the original "Mighty Morphin Power Rangers" series. He made his debut in the franchise in 1993.
In the first season of the show, Frank's character was introduced as the Green Ranger, who was an enemy of the original Power Rangers.
Tommy eventually did a 180 and sided with the Power Rangers. He soon became the White Ranger and served as the new leader of the group.
Frank appeared in a total of 123 episodes as he starred as one of the show's leads for 3 seasons.
Throughout the many adaptations of the "Power Rangers" franchise, Frank was tapped to return, only to don different color Power Ranger suits. He became Red Ranger, Black Ranger and even returned to being the Green Ranger at some point.
As a fan-favorite in the franchise, the late actor made an impressive mark every time he was called back to take part in the different adaptations, including "Wild Force," "Dino Thunder, "Turbo," "Ninja Steel," "Mega Force" and "HyperForce."
The late TV star's talent agent, Brian Butler-Au, paid tribute to him on social media upon hearing the news. He seemingly hinted at Frank being depressed before his demise.
"Jason was a martial artist best known for playing Tommy in the 'Power Rangers.' He was a true martial artist, and I had the pleasure of managing him for the fights he competed in. If anyone you know may be depressed, please check on them," Butler-Au wrote on Instagram.
Meanwhile, Frank's OG "Power Rangers" co-star Walter Jones, told TMZ that the late actor was an "inspiration" to many people and was a prankster on the set.
"He was an inspiration to so many people. His presence will be dearly missed. It's so sad to lose another member of our Ranger family," Jones said.
He continued, "Jason was one of the biggest pranksters on the show. He had a wild sense of humor. We had our share of ups and downs, but I stayed consistent about being an ear if he needed one. My prayers go out to his family and all that will miss him."
A number of fans also mourned Frank's death and paid tribute to him via social media.
"Rip Jason David Frank. The greatest Power Ranger to have ever lived," one person tweeted.
"We just lost Kevin Conroy, now Jason David Frank is gone too?! My childhood idols and heroes are passing before my eyes. Rest in power to the greatest Ranger ever," another wrote.
If you have thoughts of suicide, confidential help is available for free at the National Suicide Prevention Lifeline. Call 1-800-273-8255. The line is available 24 hours, every day.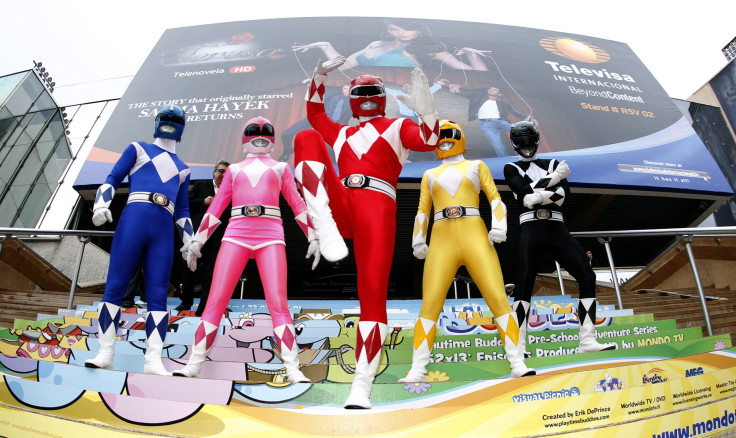 © Copyright IBTimes 2023. All rights reserved.
FOLLOW MORE IBT NEWS ON THE BELOW CHANNELS