Oil Price Plunge Is Good For Drivers, But It's A Big Threat To Some Clean Energy Technologies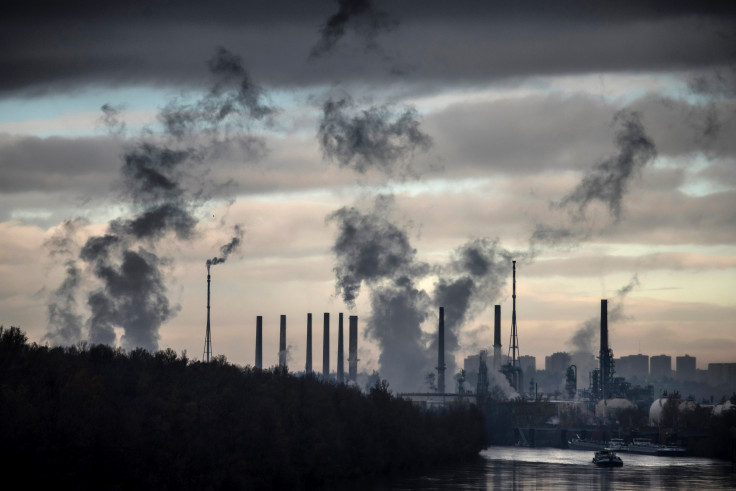 While the persistent plunge in oil prices is good news for consumers at the gas pump, it's bad news for some parts of the green economy. Lower fuel costs could choke off investment in some of the clean energy technologies needed to reduce planet-warming emissions and meet global climate change targets, analysts say.
Oil prices have nose-dived over the last year and a half, plunging by nearly two-thirds from a peak in June 2014. Crude supplies are surging as oil demand wanes in emerging economies, leaving the world with an oversupply of as much as 2 million barrels a day this year.
Brent crude, the global benchmark, fell this week to lows untouched since 2004, dropping to $36.35 a barrel on Monday. U.S. benchmark crude slumped below $34 a barrel for the first time since 2009. Prices rallied slightly Wednesday, with Brent crude rising to $36.96 a barrel and U.S. oil jumping to $37.41 a barrel.
Brent Crude Oil Spot Price | FindTheData
The oil slump is particularly challenging for alternative transportation technologies, which compete directly with gasoline and diesel for investor and consumer dollars. Cheaper oil means biofuels made from algae or wood scraps are increasingly more expensive than petroleum-based fuels, and thus riskier investments. Fuel-efficient vehicles or battery-powered cars similarly lose their luster for new car buyers compared to cheaper conventional models.
If the cost of crude remains near $50 a barrel through 2020, cheaper gasoline and diesel could hold back the development of emissions-cutting electric cars and biofuels, the International Energy Agency (IEA) recently estimated. The Paris institution projected around $800 billion of efficiency improvements in cars, trucks and airplanes would be lost if crude prices stay around today's levels.
In the U.S., where the average gasoline price dropped below $2 a gallon this week, sales of fuel-efficient and lower-emissions vehicles are already giving way to gas-guzzling trucks and SUVs.
"Consumers are purchasing bigger cars again, thinking that low gas prices are here to stay," said Nick Nigro, founder of the technology consulting firm Atlas Public Policy in Washington, D.C.
The average fuel economy of new vehicles sold in the U.S. has dropped by 0.8 miles per gallon since August 2014, the University of Michigan Transportation Research Institute found in early December. Sales of electric and hybrid vehicles could fall below 500,000 cars this year, down about 16 percent from a peak of more than 592,000 vehicles sold in 2013, according to the Electric Drive Transportation Association.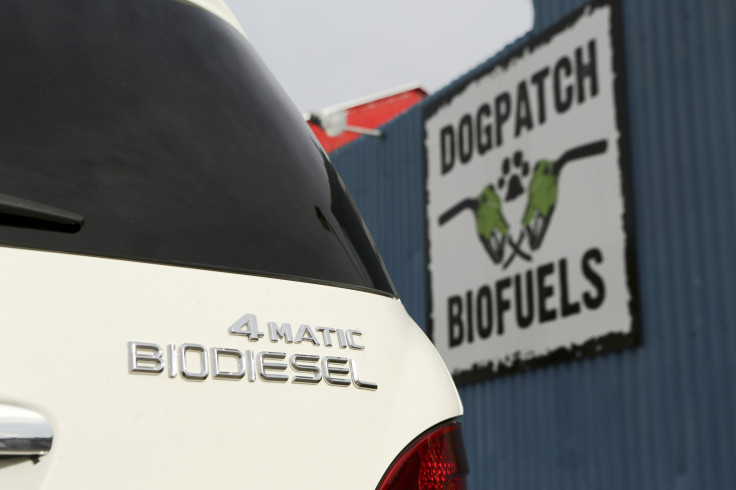 Curbing emissions from tailpipes and engines is key to limiting global warming: The transportation sector makes up nearly one-fourth of global carbon dioxide emissions from energy, the IEA has estimated. Energy sources on the whole — including vehicles, electricity and industrial activity — account for about two-thirds of the world's overall greenhouse gas emissions.
At a United Nations-led summit in Paris this month, the leaders of nearly 200 nations agreed to limit the rise in global temperatures to "well below" 2 degrees Celsius (3.6 degrees Fahrenheit) above pre-industrial levels. The feat will require shrinking total emissions to nearly zero by 2070.
While the ongoing slump in oil prices may slow near-term investments in cleaner transportation, it won't derail the sector, Nigro and other energy experts said.
U.S. and global automakers are still pledging to plow billions of dollars into alternative fuel technologies to comply with federal air pollution and climate change standards. Detroit auto giant Ford Motor Co. recently announced it would invest an additional $4.5 billion in electric vehicles and add 13 battery-powered models to its portfolio by 2020. The move will help it comply with U.S. fuel economy standards, which will require automakers' fleets to get an average of 54.5 miles per gallon within the decade. In China, aggressive government incentives and crippling urban smog are driving record sales of plug-in vehicles, with electric car sales up nearly 300 percent in the first nine months of 2015.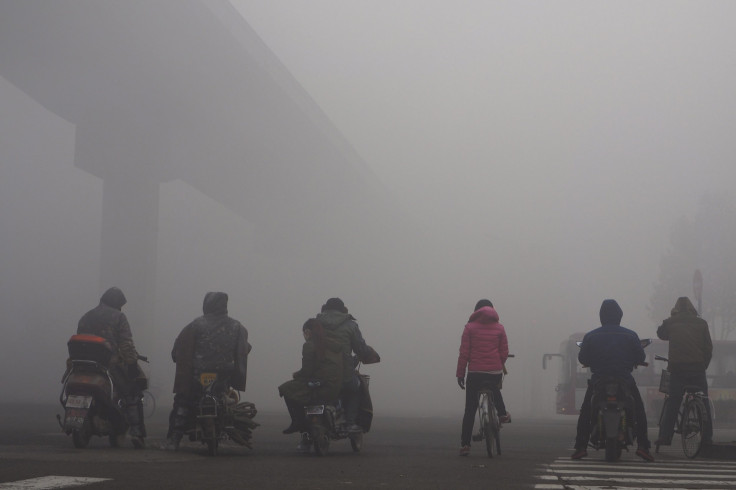 "We've always known that transportation is going to be the hardest nut to crack" in the clean energy transition, Nigro said. "It's the one that touches consumers most directly. The fuel source — oil — is very difficult to replace. This is a multidecade-long transition."
Cheaper oil doesn't threaten all sectors equally. While advanced biofuels and electric cars could struggle as fuel prices plummet, solar and wind electricity are still expected to soar in coming decades.
"Low oil prices do not necessarily mean higher emissions," said Ethan Zindler, an analyst with Bloomberg New Energy Finance in Washington, D.C. "The math gets much more complicated. These [clean] technologies are more competitive now than they've ever been."
Solar and wind power have largely escaped unscathed from the crude price crunch. The main reason is that renewable energy doesn't compete with oil: Only a sliver of the world's power plants run on petroleum, while the majority of plants use natural gas, coal, nuclear power, hydropower and other sources.
"The effect of oil prices on solar prices is pretty irrelevant," said Jenny Chase, who heads the solar division at Bloomberg New Energy Finance in Zurich. The same is largely true for wind-powered electricity.
The bigger concern for renewable power sources is the recent plunge in natural gas prices. In the U.S., natural gas prices this month hit their lowest level since 2001, sinking to $1.875 per million British thermal units on Dec. 14 as warm weather sapped domestic demand for heating fuel. But with the costs of wind and solar power falling precipitously every year, the competition with natural gas is shrinking.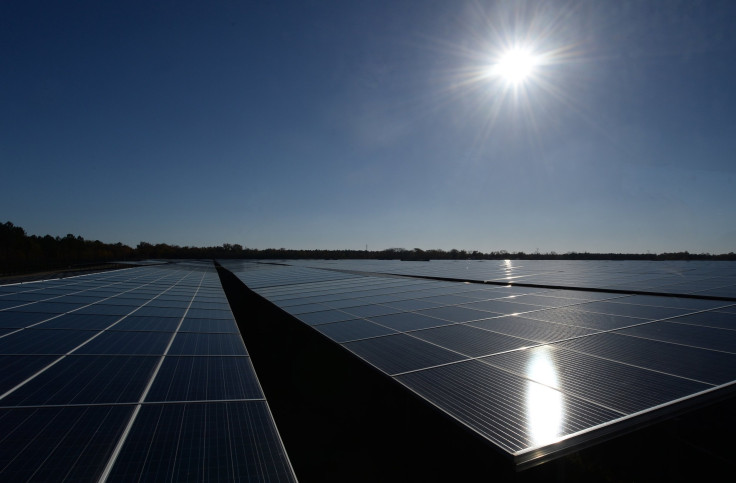 Solar power contracts worldwide now offer electricity at less than $100 per megawatt-hour, about half the price developers offered even five years ago, Chase said. As the technology improves and companies become more efficient, the cost of solar electricity could shrink to around $60 per megawatt-hour in sunnier regions, she said. Natural gas electricity, by comparison, goes for around $40 to $60 per megawatt-hour.
Falling prices aren't the only factors driving growth in renewable energy. Regulators and policymakers worldwide are increasingly turning to domestic wind farms and solar plants to hedge against future spikes or supply disruptions for imports of natural gas and coal. Renewable developers often guarantee a set price of electricity over 20 or 30 years, giving energy planners long-term certainty, Chase said.
In the U.S., wind developers are on track to add 53,000 megawatts of turbine power from 2015 to 2021, on top of the nearly 66,000 megawatts installed by the end of 2014, according to an emailed report by Bloomberg New Energy Finance, which assumes key federal tax credits are restored. The solar sector could add another 66,500 megawatts of installed power through 2021, in addition to the nearly 20,000 megawatts brought on at the end of last year.
"I'm feeling pretty cheerful about the ability of technology to deliver massive change in energy," Chase said.
© Copyright IBTimes 2023. All rights reserved.
FOLLOW MORE IBT NEWS ON THE BELOW CHANNELS