After Paris Climate Talks, US Still Far From A Clean Energy Revolution, Green Jobs Boom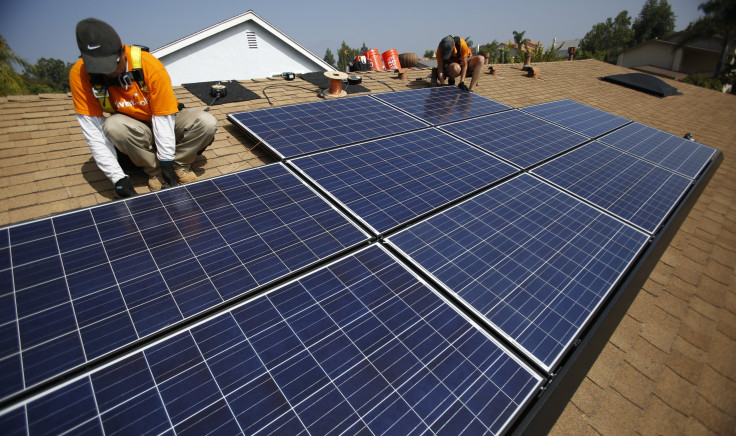 When global leaders reached a landmark climate change deal in Paris this week, they set out to shift the world away from fossil fuels and toward carbon-free energy. But for the United States, the historic accord won't greatly expand the clean energy sector, or drive a green jobs boom just yet. The U.S. is still lagging in the types of aggressive policies and massive technology investments needed to spur a clean economy transformation, energy experts say.
"Significant work still remains," said Devashree Saha, an associate fellow with the Brookings Institution's Metropolitan Policy Program in Washington. "We need very clear pathways to 'decarbonization,' and very deep carbon reductions."
President Barack Obama pledged in Paris to cut America's greenhouse gas emissions to 28 percent below 2005 levels by 2030. But under the United Nations-backed accord, the U.S. and all nations will have to shrink emissions and fossil fuel consumption to nearly zero by 2070 to keep global temperatures from rising by 2 degrees Celsius (3.6 degrees Fahrenheit) -- the point at which catastrophic climate effects could take hold, including sweeping sea level rise and violent storms.
The biggest hurdle to a U.S. clean energy boom remains the cost of both developing new technologies and replacing today's high-carbon energy systems. While the prices of solar and wind power are rapidly falling, renewable energy on the whole still isn't cheap enough to overtake coal-fired or natural gas-fired power plants. Electric vehicles and alternative motor fuels remain too expensive, or in too short supply, to compete with petroleum-powered transportation.
The U.S. can only tackle this energy challenge with two sweeping approaches, Saha and other experts said.
The first move is to invest billions more federal dollars to develop cutting-edge energy technologies and improve existing designs, including battery storage systems that allow solar and wind power to run around the clock. The second approach is to raise the costs of extracting and burning fossil fuels, so that companies pay a premium for high-carbon energy projects.
"You're not going to decarbonize your economy until -- and unless -- clean energy is cheaper than fossil fuels," Saha said.
U.S. spending on clean energy technology research totals around $5 billion a year, the most of any country in the world. Obama pledged in Paris to double that sum by 2020. He made the commitment as part of a 20-nation initiative launched at the start of the two-week summit. The leaders said they aimed to bolster support for scientific breakthroughs that would otherwise fail to attract private investment, either because of the huge technology risks or the long time horizon needed to bring projects into the real world.
But to spur a renewables revolution, the U.S. will need to invest further in breakthroughs, by tripling or even quadrupling government spending for clean energy research, said Michael Greenstone, who directs the Energy Policy Institute at the University of Chicago in Illinois. That would boost federal spending to around $15 billion to $20 billion a year, based on current levels.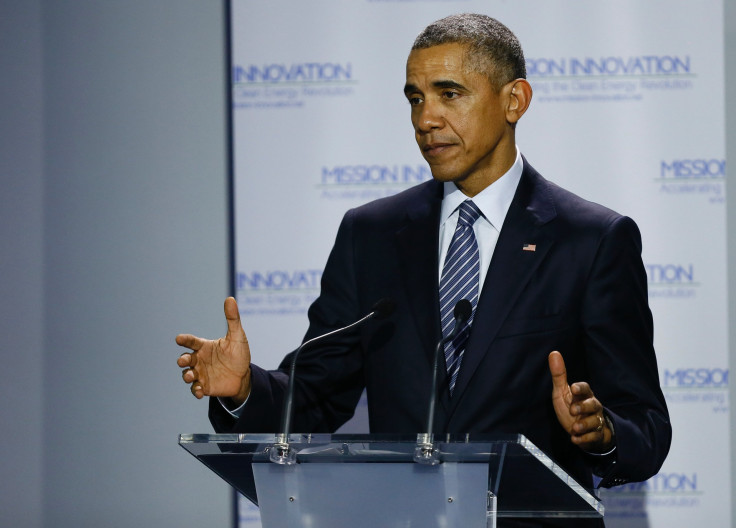 As clean energy costs come down, the price of fossil fuels must continue to rise, he added.
One way to ensure this is to charge companies for all the carbon dioxide emissions they help create. A carbon tax, for instance, would directly penalize coal miners or oil drillers. And a cap-and-trade scheme would require polluters to pay for their existing emissions while simultaneously reducing pollution below a set limit.
The U.S. doesn't price carbon emissions on a national scale, although California and nine Northeastern states have cap-and-trade programs for electricity providers and major energy users. Instead, the nation has only a patchwork of federal rules that on their own aren't enough to fight climate change, Greenstone said.
"Right now, since there's not an economy-wide carbon price, we're picking it off piecemeal," he said. "There are still sectors of the economy where carbon is effectively not priced."
The Obama administration in recent years has enacted a handful of ambitious policies to push power companies, automakers and consumers to adopt clean energy. But those efforts only scratch the surface.
The landmark Clean Power Plan, finalized this summer, requires states to reduce their power plant emissions to 32 percent below 2005 levels by 2030. The policy is expected to spur greater private investment in wind and solar power and energy efficiency technologies. Yet fossil fuels are still expected to account for well over half of U.S. electricity supplies in the next few decades, the U.S. Energy Information Administration has projected.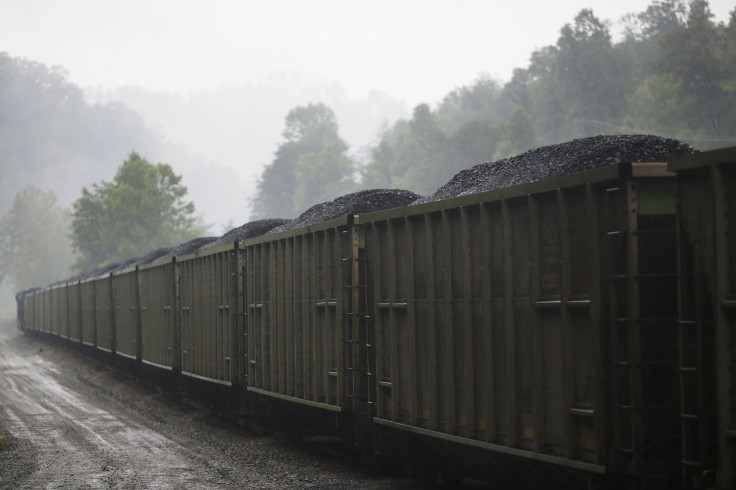 Similarly, a 2012 transportation rule requires car companies to double the average fuel efficiency of their fleets to 54.5 miles per gallon by model year 2025. While the standards are prompting manufacturers to boost their offerings of hybrid, electric and alternative-fuel vehicles, those models aren't likely to dominate the auto market anytime soon.
Hybrid cars such as the Toyota Prius, which use less gasoline than conventional cars, saw sales of 450,000 vehicles in 2014, or less than 6 percent of the 7.9 million passenger cars sold nationwide last year, U.S. Energy Department data show. Sales of battery-powered cars such as the Nissan Leaf reached 120,000 vehicles last year, or about 1.5 percent of the total number of cars sold in 2014.
The two broad policy approaches -- spending more on clean energy research, and pricing carbon emissions -- will likely be tough sells in Washington.
Republican legislators and a handful of coal-state Democrats in recent years have successfully blocked support for renewable energy incentives and cutting-edge scientific research. A contingent in Congress is vowing to dismantle the Clean Power Plan and other Obama administration policies to restrict emissions from power plants and oil and gas operations. Republican contenders in the 2016 presidential race either deny that human-caused global warming is happening at all, or say they disagree that the U.S. should do anything to lower emissions, given the global nature of the climate challenge.
Tom Sanzillo said that's why he expects state policymakers, not federal officials, will play the biggest role in America's clean energy transformation.
"Washington makes a lot of noise. They can be hindrances, or they can be helpful," said Sanzillo, director of finance at the Institute for Energy Economics and Financial Analysis, a Cleveland-based research group. State leaders and utility regulators, meanwhile, are working with utilities every day to develop more wind farms, solar power plants and lower-carbon natural gas facilities.
"That is where the locus of decision-making is in this country," he said.
© Copyright IBTimes 2023. All rights reserved.