Oklahoma Mother Arrested After Young Children Reported Missing Following Alleged Lake Trip
Police are on the lookout for two siblings who were reported to be missing since Friday (May 22). They were last seen with their mother who was arrested for child neglect.
According to police, 3-year-old Miracle Lashay Crook and her 2-year-old brother, Tony Demone Crook, both hailing from Tulsa, Oklahoma, was last seen with their mother near the Shoreline Apartments near East 21st Street and I-44 on Friday.
The mother, 24-year-old Donisha Willis, who according to reports does not have custody of the kids, was arrested Friday night.
Tulsa Police Department released a surveillance image showing the children walking near the apartment complex around 10:15 a.m. on Friday. The police had released a surveillance video earlier where the children were seen with their mother at Ryan's Mingo, a convenience store near the complex.
"That's the last time we saw them. Those are the last images we have and we believe that's what they were wearing," Tulsa Police Chief Wendell Franklin told local media.
Police believe the children were then taken to a lake near the apartment complex. A search was underway in the area. Dive crews, helicopters, and search dogs were assisting in the search operation.
When officers arrived at the children's home Friday, they found the door open and Willis passed out on the couch. The police said Willis refused to cooperate or give any information.
According to police, Willis became verbally abusive when asked where the children were. She said she didn't care.
When Wanda Crook, a family member, tried to talk to Willis and asked her about her kids, "She said, 'F--- them kids, I ain't got no kids. F--- 'em, they probably in the lake somewhere.' She kept telling me, 'Why you wanna know? Why, why, why?" Crook told local media.
Willis was booked into the Tulsa County jail. She was facing charges of child neglect and assaulting a police officer. She was being held on a $50,000 bond.
"These children are either on someone's couch, asleep and the people that they're with don't know that these children are missing or these children are dead," said Franklin.
Even though an Amber Alert was not issued, Tulsa Police were treating it as one.
"Canvassed the apartment complex several times. Helicopter. Did everything we could," Lt. John Adams told local media.
Tulsa police wrote on their Facebook page saying "We are talking to every resident in the complex, knocking on every door, and chasing down every lead."
"Please be patient with us as we meticulously search this area," the post read.
Anyone having information as to their whereabouts can call 9-596-9222. To remain anonymous, call 918-596-2677.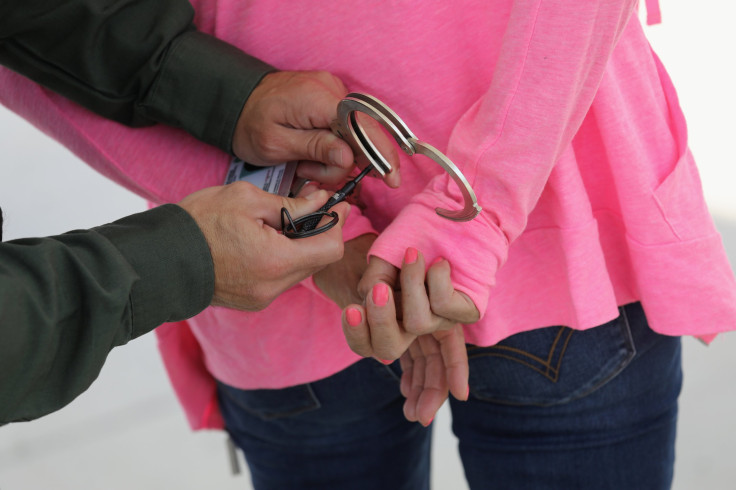 © Copyright IBTimes 2023. All rights reserved.