Olivia Newton-John Contemplated Death 'A Few Times' In Final Interview: Report
KEY POINTS
Olivia Newton-John spoke about her mortality in her final interview back in February 2021
The "Grease" star mentioned that everyone is going to die but spend their lives probably much in denial of it
The singer-actress said most with near-death experiences told her it was the most unbelievable feeling
Olivia Newton-John got candid about her thoughts on life after death in her final interview.
The "Grease" star and singer, who passed away Monday at the age of 73, reflected on her mortality when she appeared on "A Life of Greatness" podcast in February 2021. Yahoo! Entertainment revisited her final interview, and during her appearance, she was asked if she had contemplated her death.
"I have quite a few times," Newton-John said before adding that it was "sooner than I would have wanted."
The "Xanadu" star was diagnosed in 1992. After over two decades, she revealed publicly in 2018 that her stage IV breast cancer had spread to her back.
"I mean — we all know we are going to die," the Australia star continued. "I think we spend our lives probably much in denial of it."
She added that what she felt was "extremely personal," so it was "hard to put into words."
"I believe that we are all part of one thing. I've had experiences with — how can I put it? — spirits or spirit life or felt the spirit world or have heard things that I believe there is something that happens," she said.
"It's almost like we are parts of a big computer, and we go back to the main battery. I don't have a definite definition of what it is. Some people call it 'heaven.' Some call it 'the universe.' I just think there is a great knowingness out there that we become part of."
She hoped "the energies of the people you love are there," and added with an assurance that "all the love will be there." She also shared that all the people she knew with a near-death experience, including her husband, John Easterling, "say it's the most unbelievable feeling of love that you've ever experienced, and you don't want to come back."
She continued, "So I'm kind of looking forward to that," adding with a laugh, "Not now but when it happens."
On the YouTube show "Let's Be Blunt with Montel," Easterling spoke about his near-death experience last month. He discussed how he bought and sold artifacts. Then in the early '80s, he found himself upriver in the Amazon basin with some Shipibo-Konibo Indians. They were working with tribal artifacts, monkey guns and blow guns.
"My challenge was that a long-lasting challenge that I had hepatitis in Rocky Mountain, spotted fever and near-death experience," he said. "Coming out of that I came back but not all the way. You know I mean about 70 percent and just couldn't get that other 30 percent, and the doctors were insisting how lucky I was to be alive."
Newton-John's niece Totti Goldsmith spoke with Australia's 9 Now News and said her death wasn't a shock to the family. According to her, aside from cancer, which she had been battling for three decades, the singer-actress also got secondary infections and "she really went down in the past five, six days."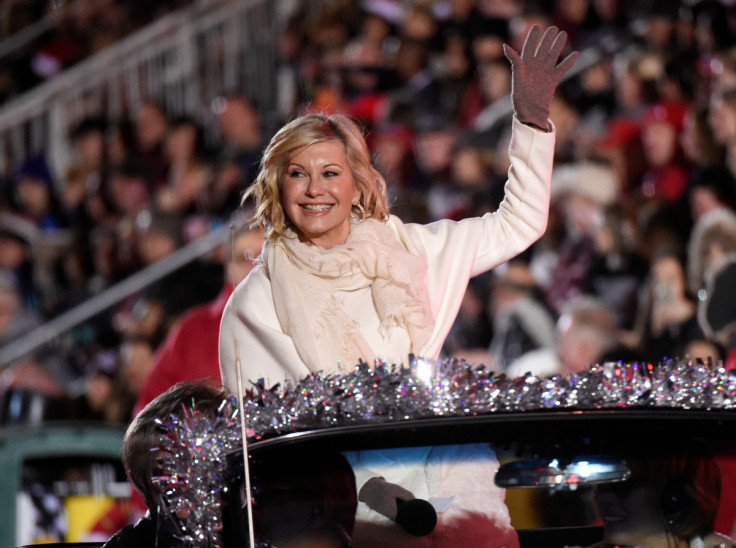 © Copyright IBTimes 2023. All rights reserved.