The Olsen Twins Aren't Signed On For 'Fuller House,' But They Are Kind Of Returning To Television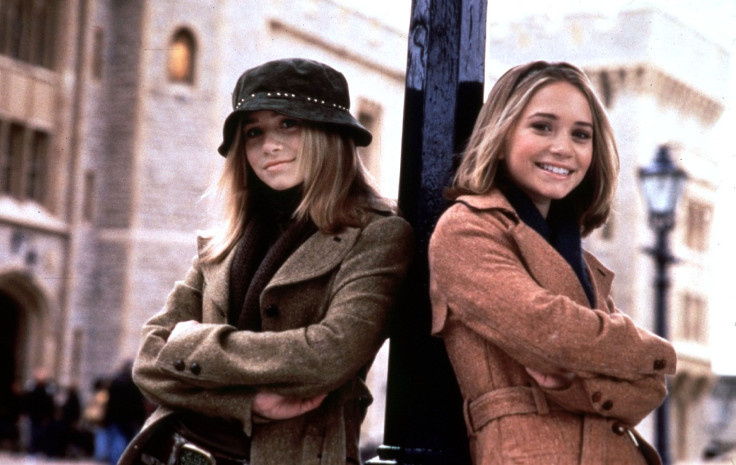 The Olsen twins are coming to a screen near you – but it's not for the "Full House" reunion. Nickelodeon has acquired the rights to a large portion of Mary-Kate and Ashley Olsen's content library. The network already airs "Full House" reruns on Nick at Nite, but they'll now air the Olsen twins' other sitcoms as well as many of their movie titles, according to a press release.
Of course, fans were hoping for a different return to television. The fashion designers confirmed that they had not been approached for Netflix's "Full House" reunion, "Fuller House." The show will follow D.J. Tanner (Candace Cameron Bure) as she raises her three children with her sister Stephanie (Jodie Sweetin) and best friend Kimmy (Andrea Barber). While many cast members have signed on to return, the Olsens revealed that they hadn't even been told about the series before the official announcement.
"We just found out about it today," Mary-Kate told Women's Wear Daily on Tuesday. "I guess we're going to talk to the creators and see what's happening."
It looks like their return to television will only be in syndication for now. "Nickelodeon has been at the forefront of kids entertainment for decades. We believe this is the perfect home for our library," Mary-Kate said in a statement.
The film titles are mostly from their teenage years and only cover a small portion of their extensive catalog, which has over a dozen titles. Some fans might be disappointed that Olsen twin classics like "Billboard Dad," "Passport to Paris" and "Double Trouble" are missing from the list.
Films
"Our Lips Are Sealed" (2000)
"Mary-Kate & Ashley's Fashion Forward" (2001)
"Holiday in the Sun" (2001)
"Winning London" (2001)
"Getting There: Sweet 16 and Licensed to Drive" (2002)
"When in Rome" (2002)
"The Challenge" (2003)
Mary-Kate and Ashley fans can also look forward to getting their daily Olsen fix on Nickelodeon. The network will start airing their ABC Family sitcom "So Little Time" on Monday at 7:30 p.m. EDT/PDT. The network will roll out several other series as well.
TV Shows
"The Adventures of Mary-Kate & Ashley" (1994-1997, 11 episodes)
"You're Invited to Mary-Kate & Ashley's …" (1995-2000, 10 episodes)
"So Little Time" (2001-2002, 26 episodes)
"Mary-Kate and Ashley in Action!" (2001-2002, 26 episodes)
Fans also will get to experience the Olsen twins' musical talents. There will be two music specials airing on the network. The programs feature classic Olsen hits like "Brother for Sale and "I Am the Cute One."
Music Specials
"Mary-Kate & Ashley Olsen: Our First Video" (1993)
"Mary-Kate & Ashley Olsen: Our Music Video" (1997)
Are you excited to see Mary-Kate and Ashley Olsen on television again, or are your favorite titles missing? Sound off in the comments section below!
© Copyright IBTimes 2023. All rights reserved.