'Full House' Netflix Cast Reunion And Spinoff Confirmed; Plot Details For 'Fuller House'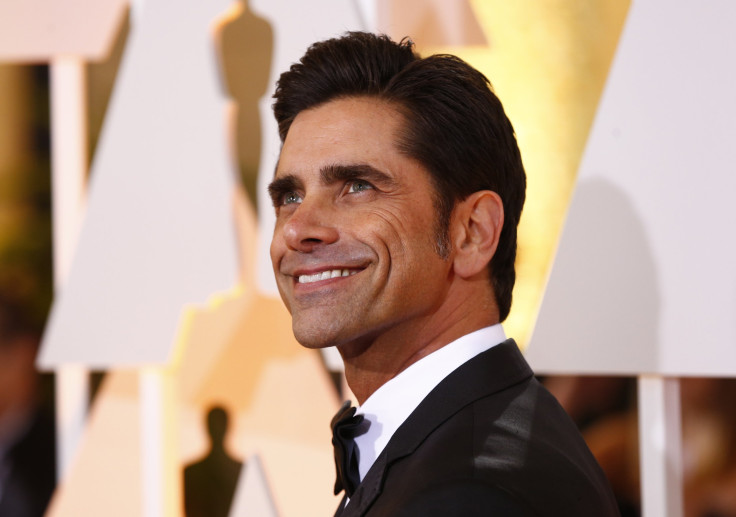 Following months of rumors, it has finally been confirmed that Netflix will produce and air a 13-episode reunion series for the popular family sitcom "Full House." Actor John Stamos broke the news exclusively on "Jimmy Kimmel Live" Monday night.
The 51-year-old actor revealed that the popular streaming service would reunite the Tanner family for the first time on screen since the show ended in 1995. The first episode will be one hour and act as a reunion for the cast. From there, it will spinoff into a new series called "Fuller House."
According to ABC News, the spinoff will begin with D.J. (Candace Cameron Bure) pregnant with her third child. Similar to her father's predicament at the beginning of the original show, she is recently widowed and needs help taking care of her 12-year-old J.D., 7-year-old Max and a newborn on the way. That's when her two closest friends come into play. Stephanie Tanner (Jodie Sweetin) is now an aspiring musician like her Uncle Jesse (Stamos). She moves in along with D.J.'s best friend from childhood – Kimmy Gibbler (Andrea Barber). Believe it or not, The Gibbler reproduced and has a teenage daughter named Ramona who moves in as well.
"As big fans of the original 'Full House,' we are thrilled to be able to introduce 'Fuller House's' new narrative to existing fans worldwide, who grew up on the original, as well as a new generation of global viewers that have grown up with the Tanners in syndication," Netflix Vice President of Original Content Cindy Holland said in a statement, via CNN.
Netflix confirmed in a statement to the press that, while the principal three actresses in the spinoff are on board, it's still in ongoing discussions with cast members like Bob Saget, Dave Coulier, Lori Loughlin and Mary-Kate and Ashley Olsen. The hope is that the whole Tanner family will be able to return for at least the one-hour reunion special, according to People.
While dropping the news last night on "Jimmy Kimmel Live," Stamos joked that if they weren't able to sign the popular Olsen twins, they'd simply make Kimmel dress up as Michelle Tanner (played by both Olsen twins).
"Full House" isn't the first popular 90s sitcom to get new life after its finale. After reruns ignited a dormant spark in its adult fans, "Boy Meets World" was given a spinoff by Disney with much of the main cast returning for guest appearances. "Girl Meets World" ended its first season on April 17.
Not much else is known about the "Fuller House" other than that Netflix plans to release it sometime next year. What do you think about a "Full House" reunion and spinoff? Tweet your thoughts to @TylerMcCarthy.
© Copyright IBTimes 2023. All rights reserved.