'Full House' Reunion: Olsen Twin, Bob Saget Photographed At Event; See How The Co-Stars Have Changed In 10 Years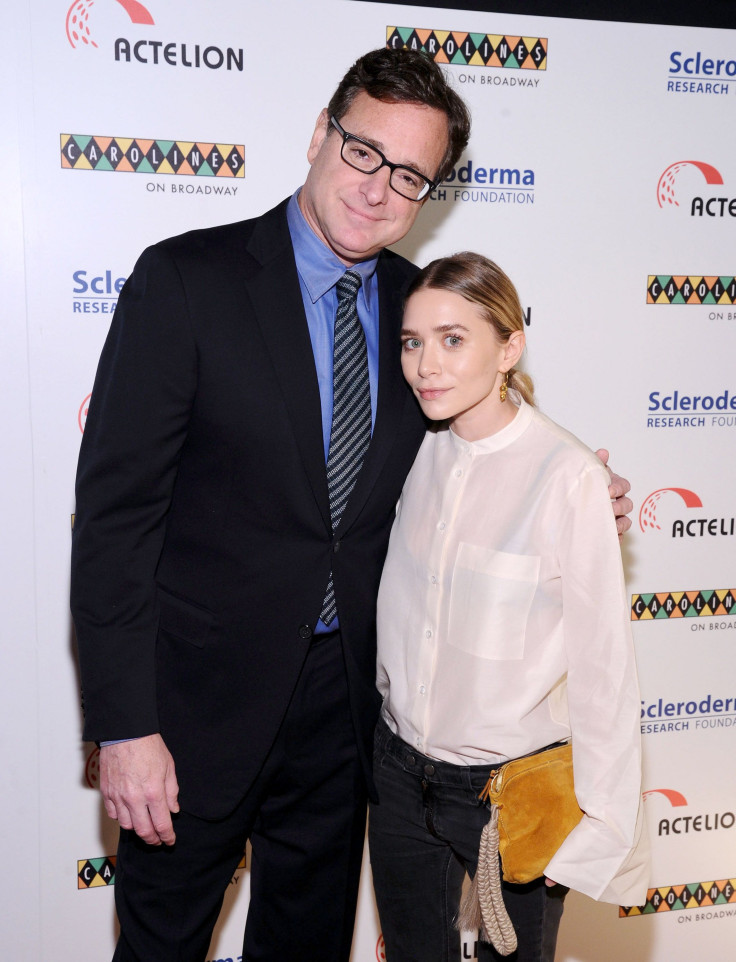 Santa must have heard our wish for a "Full House" reunion, because Ashley Olsen and Bob Saget reunited in New York this week. Talk about a Christmas miracle! The '90s sitcom duo, who played father and daughter on the long-running TV series that ended in 1995, were both in attendance Tuesday at the "Stand Up" event, an affair created in support of scleroderma research.
According to Us Weekly, both Olsen, 28, and Saget, 58, happily posed for photographs on the red carpet together after affectionately embracing one another at the shindig, hosted by Saget himself. Olsen sported a chic and classic look, donning a pair of black jeans and a crème-colored top while her TV dad rocked a dapper suit for the occasion.
This is the first time in 10 years that Olsen, who played the youngest Tanner daughter, Michelle, on "Full House" (a role she and twin Mary-Kate shared, starting when they were just over 12 months old), reunited with her co-star on the red carpet. Saget portrayed the role of Danny Tanner, a widowed father of three.
In 2004, nearly a decade after "Full House" concluded, Saget and the Olsen twins reunited in Hollywood at the premiere of the girls' film "New York Minute." Mary-Kate channeled her inner Madonna for the teen-flick debut with a lacy look accessorized with plentiful pearls. Her sister went the minimalistic route, in what's since become Ashley's signature style. Candace Cameron Bure and Jodie Sweetin, who played the twins' TV sisters on the eight-season-long sitcom, also attended the premire event of the Warner Brother movie.
Check out the picture below of how Ashley and Saget have changed over 10 years, from hairstyles to fashion choices: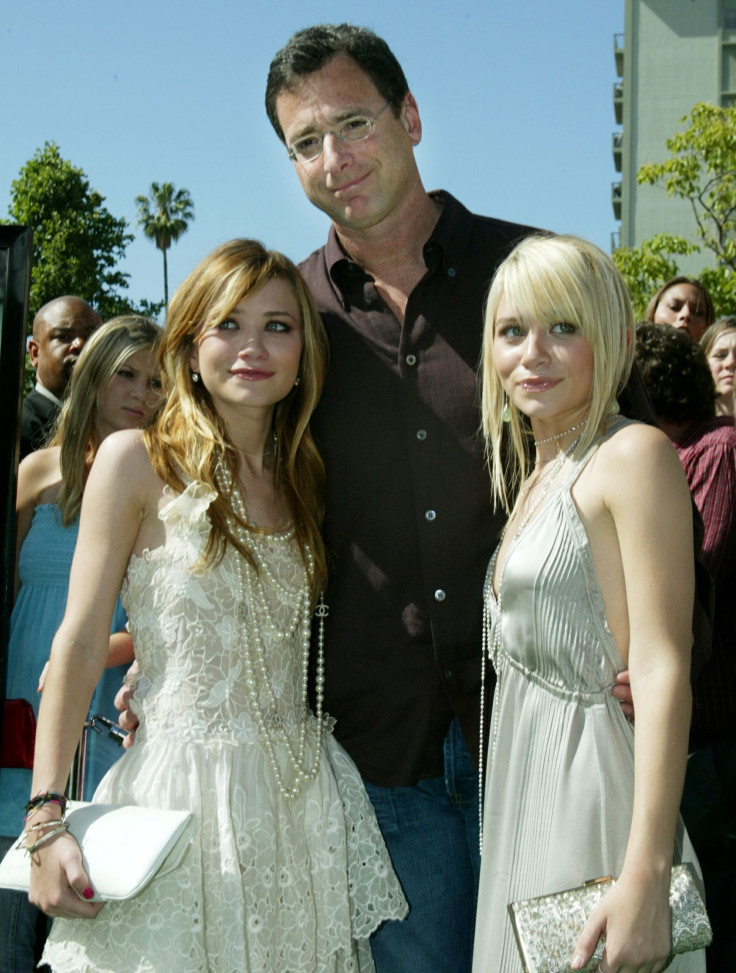 Was the mini "Full House" reunion on your Christmas wish list? Sound off in the comments section below on how you feel about the beloved sitcom co-stars reuniting.
© Copyright IBTimes 2023. All rights reserved.