Omar Mateen Muslim Funeral? With Orlando Shooter's Burial Pending, How Past Mass Killers Have Been Interred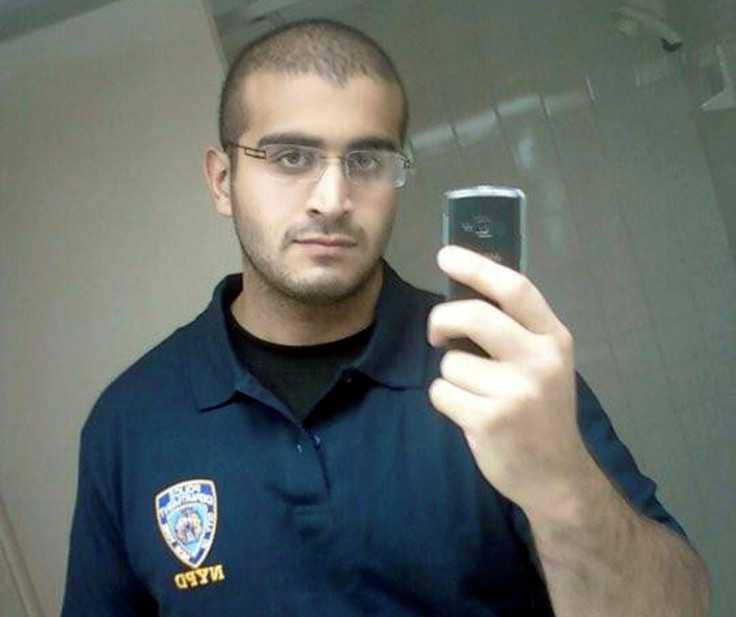 As the body of the gunman in the Orlando, Florida, massacre was released Monday, questions were surfacing over how — or if — he would be buried.
Will the person being blamed for killing at least 49 people and injuring more than 50 others in the deadliest mass shooting in modern U.S. history get a proper, respectful burial? If history is any indication, the answer is yes, but Omar Mateen's body will likely be buried nowhere near Orlando. In the case of most mass shooters, their burials have been conducted very quietly and privately.
In the recent past, the location of funerals and burials of mass shooters in the U.S. have usually been greeted with animosity by local residents, who don't want the remains of a killer interred near where they live and pay taxes, which typically help fund such endeavors. And locals also worry the burial site could become a gathering spot for sympathizers to the killer's cause. In Mateen's case, his Muslim religion and his professed allegiance to the Islamic State group add to the challenge, at a time when Islam is under intense scrutiny and ISIS is enemy No. 1. Furthermore, Islamic law forbids cremation.
The husband-and-wife shooters in last December's workplace mass shooting in San Bernardino, California, were also Muslim. After they teamed up in an attack at a holiday office party, killing 14 before they were killed by police, Syed Rizwan Farook and Tashfeen Malik were buried less than two weeks later at a Muslim cemetery. While it was not announced where exactly the burials took place, the New York Daily News reported the funeral took place "hours away from San Bernardino" after at least one other graveyard rejected the controversial rite of passage happening on its grounds.
Deciding where a mass killer could be buried is always difficult, but it seems to be especially contentious when the killer is a Muslim. 2013 Boston Marathon bombing suspect Tamerlan Tsarnaev, a sworn Muslim who was killed during a shootout with police in a suburb of Boston, was secretly buried in rural Virginia — nearly eight hours away from the scene of the crime — in May of that year after local protests broke out over where his remains would go, the Boston Globe's Boston.com reported at the time.
Mass Shootings in the United States in 2015 | FindTheHome
However, once locals found out Tsarnaev's body was buried nearby, the reaction was predictable. "We probably feel about this the way the rest of the nation does," Floyd Thomas, an official from Virginia's Caroline County, told Boston.com. "We don't want the county to be remembered as the resting place for the remains of someone who committed a terrible crime."
In Newtown, Connecticut, where in 2012 a mentally disturbed 20-year-old shot and killed 20 first grade students and six school staffers, as well as his own mother, there was also a strong sentiment against burying the shooter's body anywhere nearby. The response from the state's residents was so strong that Adam Lanza's father decided to bury him in an unknown location.
The argument over whether cold-blooded killers deserve the dignity of a formal funeral and burial is one that has persisted for centuries, the Huffington Post reported. "That is to say that in the 19th century and earlier, a criminal would not have been given the respect of any kind of proper funeral or individual burial site," Gary Laderman, who teaches religious studies at Emory University and wrote "The Sacred Remains: American Attitudes Toward Death, 1799-1883," told HuffPo. "They would just throw them into collective anonymous graves that existed in sections of different cemeteries and churchyards. But today, we assume that people within a society are given dignity by a burial or funeral and that it says something about the overall values of society."
Should Muslims be subject to greater scrutiny? | FindTheData.org
But while offering burials to mass killers is apparently the politically correct thing to do, disclosing the burial locations is decidedly not. Seung-Hui Cho, who killed 32 people in 2007 during a shooting rampage on the campus of Virginia Tech University, is reportedly buried somewhere in Fairfax, Virginia, though the specific location has never been announced.
For Muslim mass shooters, the debate over burials seemingly gets amplified. The death certificate of Mohammad Abdulazeez, who last year killed five members of the U.S. military in Chattanooga, Tennessee, invited great scrutiny in part because the shooting's victims were in the armed forces. But some couldn't ignore the fact that Abdulazeez practiced Islam, which played a role in him reportedly being buried in a Muslim cemetery in Lawrenceville, Georgia, more than two hours away from the scene of the crime.
Mateen's body was kept apart from the nightclub shooting's victims in the morgue where autopsies were being conducted, reported NBC News. "This is not a law or requirement, but was rather done out of respect for the victims and their families so that the shooter may never be near the 49 beautiful souls again," said Orange County Chief Medical Examiner Dr. Joshua Stephany.
One thing that may be taken into account by those who decide where Mateen is buried is what his family wants. His father wants him to be buried in the same Orlando area where the shooting took place, the local CBS affiliate WPEC reported. That choice may not be very popular with the residents of St. Lucie County and others who were affected by the nightclub shooting, but their opinion doesn't seem to be a factor.
"He was born here so I'd like him to be buried (here)," Saddique Mateen said. "I think it's a normal way of burying, which is, you know, a person dies and you bury them — that is another big issue. Where?"
© Copyright IBTimes 2022. All rights reserved.
FOLLOW MORE IBT NEWS ON THE BELOW CHANNELS