Omarosa Speaks After Death Of Michael Clarke Duncan, Wedding Reportedly Planned For January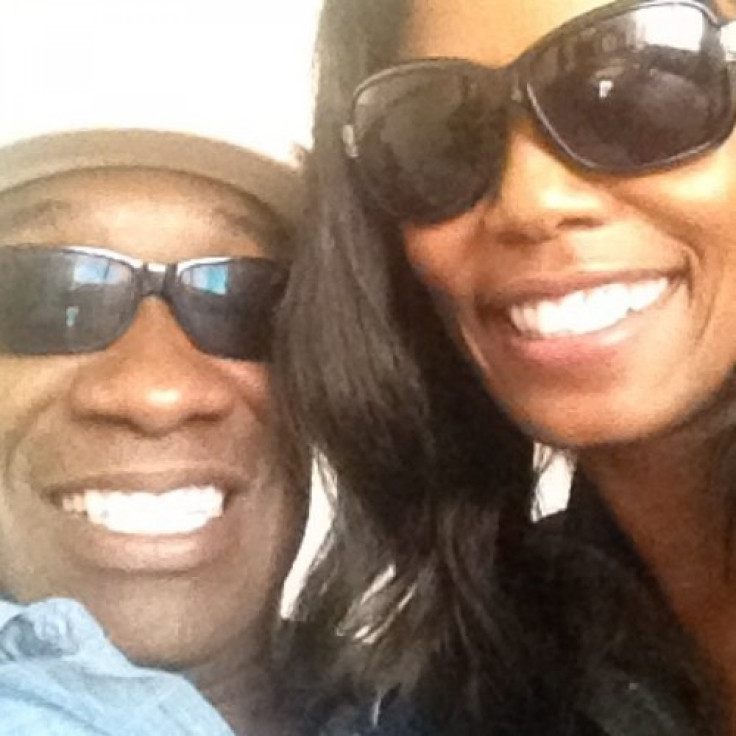 Oscar-nominated actor Michael Clarke Duncan died on Monday at the age of 54. The sudden and unexpected death of "The Green Mile" actor left Hollywood and secret fiancé Omarosa Manigault in mourning.
TMZ reported on Monday that Michael Clarke Duncan died at a Los Angeles hospital surrounded by family. Initially being hospitalized on July 13 after going into cardiac arrest, the actors sudden passing is believed to stem from his diagnosed myocardial infraction.
Back in July, it was discovered that Omarosa, Duncan's girlfriend at the time, had found him in a state of cardiac arrest around 2:00 a.m. Omarosa performed CPR on her boyfriend, and was able to resuscitate him before the paramedics arrived. Duncan had remained hospitalized since the July 13 incident.
TMZ is now reporting that Omarosa was much more than Duncan's girlfriend...the two were secretly engaged. Sources close to the Hollywood couple explained to TMZ that the pair had kept their engagement a secret from the media, but had already been planning their wedding when Duncan went into cardiac arrest in July. Michael Clarke Duncan and Omarosa were set to be married in January.
"I am devastated," Omarosa said in a statement to RadarOnline.com on Monday, following the death of her fiancé. "He was the love of my life."
Their relationship took center stage when Duncan stopped by "The Talk" in late January. Initially supposed to be discussing his new Fox show, "The Finder," his romance with Omarosa quickly became the hot topic. Opening up about their sex life ("I know Omarosa's gonna kill me now. Sorry 'bout that, baby.), Duncan eventually went on to show a sweeter side, telling "The Talk" that he prefers to shield his beau from his on-screen kissing scenes. "So I just say, 'Hey baby, this week I need to concentrate ... I just need to focus. But she wasn't happy about that, so she didn't cook for like a week," he joked on the morning talk show.
Others who have known the actor have released statements expressing their grief.
"I am terribly saddened at the loss of Big Mike," E! News reports of "Green Mile" costar Tom Hanks. "He was the treasure we all discovered on the set of 'The Green Mile.' He was magic. He was a big love of man and his passing leaves us stunned."
"Rip Michael Clarke Duncan," Niecy Nash tweeted. "We shared sum great times! C u on the other side friend...@OMAROSA praying 4 u & the fam."
"So sad & shocked to hear of the death of Michael Clarke Duncan," tweeted Sherri Shepherd. "Only 54 years old -he never recovered from his heart attack in July RIP sir. My heart and prayers go out to you @Omarosa....I remember you telling me how happy you & Michael Clarke Duncan were - so sorry."
Private and public memorials for Michael Clarke Duncan are currently being planned.
© Copyright IBTimes 2023. All rights reserved.