'Once Upon A Time' Season 2 Spoilers: Regina Is Confronted In New Trailer [VIDEO]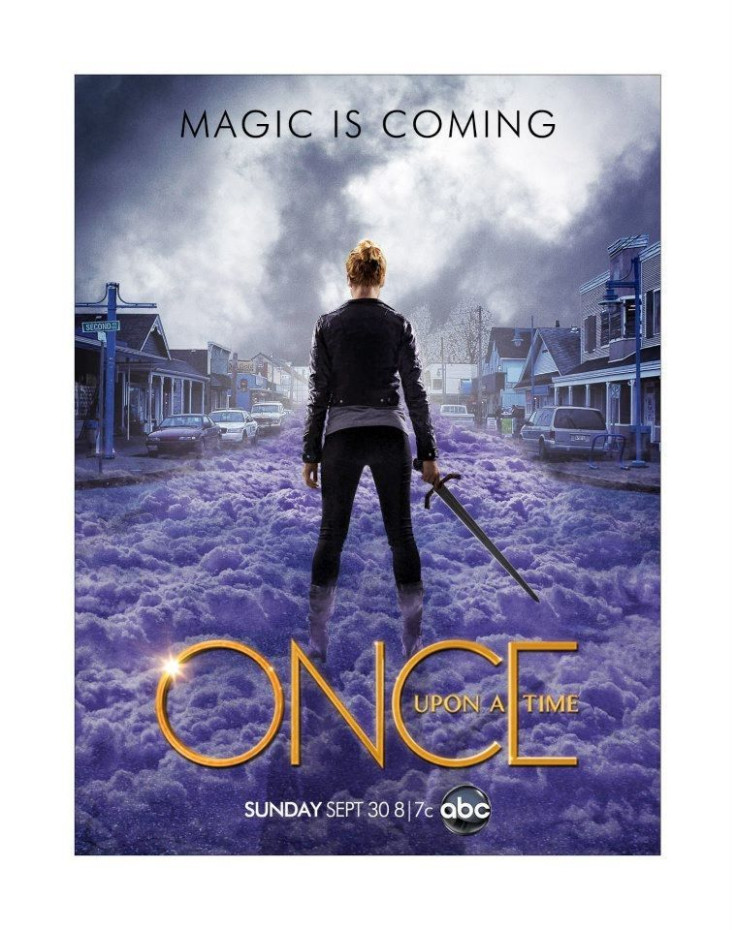 When "Once Upon A Time" returns for its second season on ABC, the town of Storybrooke is going to be filled with a lot of drama. A new promo video for the upcoming season shows that magic is going to once again be a major factor in their lives.
As fans of the fairy tale series know, the season one finale had Emma finally realize her role as savior, and broke the curse on the town when she kissed her poisoned son Henry. Now with the spell lifted, the town is going to have a lot of questions...and possibly revenge.
The promo video kicks off with the residents of Storybrooke reuniting with old friends and loved ones as memories from their old lives as fairy tale characters return. With their memories mixing with the lives they have been living in Storybrooke, questions begin to arise like, "The curse is broken...so what do we do now?"
For Mr. Gold, the next step is releasing magic upon the town, something that viewers saw last season as a cloud of purple smoke rolled through. For residents who had their lives torn from them, the broken curse means confronting the evil queen, Regina.
While last season focused on breaking the curse and overcoming doubt and fear, this season boasts the theme of "good vs. evil." But who in town is good, and who is evil?
While Rumpelstiltskin's role is still up in the air, Regina is in no way trying to hide her bad girl image..and she surprisingly has some people standing besides her. When confronted at her house by the fairy tale characters, one person doesn't stand in the angry crowd, but faces the angry crowd alongside her -- Dr. Whale.
Besides some wicked confrontations, expect a crazy storm to sweep through town, a wolf sighting (possibly Red Riding Hood or the return of Sheriff Graham), Snow White's reunion with Grumpy, and a worried Belle begging Rumpelstiltskin to not let his hate overpower him.
The promo video also gives fans another peak at the newest fairy tale characters to join the cast: Sleeping Beauty, Prince Phillip, Mulan and Captain Hook.
One glimpse the promo video doesn't give fans? The highly anticipated reunion between Emma and her parents, Snow White and Prince Charming.
"Once Upon A Time" returns to ABC for its second season on Sunday, Sept. 30.
© Copyright IBTimes 2023. All rights reserved.