'One Piece' 992 Spoilers: Zoro Finds Unexpected Fighting Partner From Kaido's Camp
KEY POINTS
"One Piece" 992's release was delayed for a couple of weeks
The upcoming chapter is set to arrive Oct. 18
"One Piece" Chapter 992 might show Zoro fighting alongside someone from Kaido's camp
"One Piece" Chapter 992 could show Roronoa Zoro fighting alongside a new partner from Kaido's camp.
In "One Piece," Chapter 991, X Drake proved his allegiance by fighting the Numbers despite opposition from Luffy's crew. Zoro was one of the Straw Hats that strongly opposed his captain's decision. He even called Luffy a fool when he said yes to X Drake's offer. However, it looks like Zoro and X Drake's team-up is effective in getting the job done.
When Zoro and X Drake worked together, they easily beat Apoo Scratchmen, a feat both Zoro and Luffy could not accomplish in the past. Zoro asked X Drake to team-up with him. Before Appo surfaced, X Drake told Zoro the Straw Hats' victory would serve his purpose. The Straw Hats' swordsman found X Drake honest, but he thinks the ex-marine is hiding where his true allegiance lies.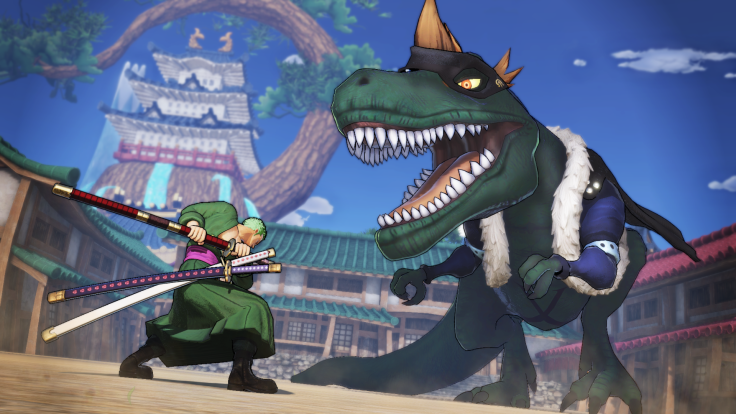 The previous chapter left fans with Queen the Plague unleashing his machine gun. It looks like one of Kaido's lead performers is not yet done with X Drake and called him a traitor. Queen later corrected himself and labeled X Drake as a spy.
While X Drake is unimpressed with Queen's new weapon, he later realized the bullets could have been laced with something judging by the way some non-Devil Fruit users reacted when they were hit. Queen the Plague is an expert in creating viruses and it is highly likely he will lace something on the bullets of his new toy to easily overpower his enemies.
Meanwhile, Zoro and X Drake's team-up would probably continue in "One Piece" Chapter 992. The upcoming chapter was initially scheduled to arrive Sunday. However, "One Piece" creator Eiichiro Oda had a sudden health issue and the release was pushed for a couple of weeks more.
"One Piece" Chapter 992 is now scheduled to release Oct. 17.
© Copyright IBTimes 2023. All rights reserved.